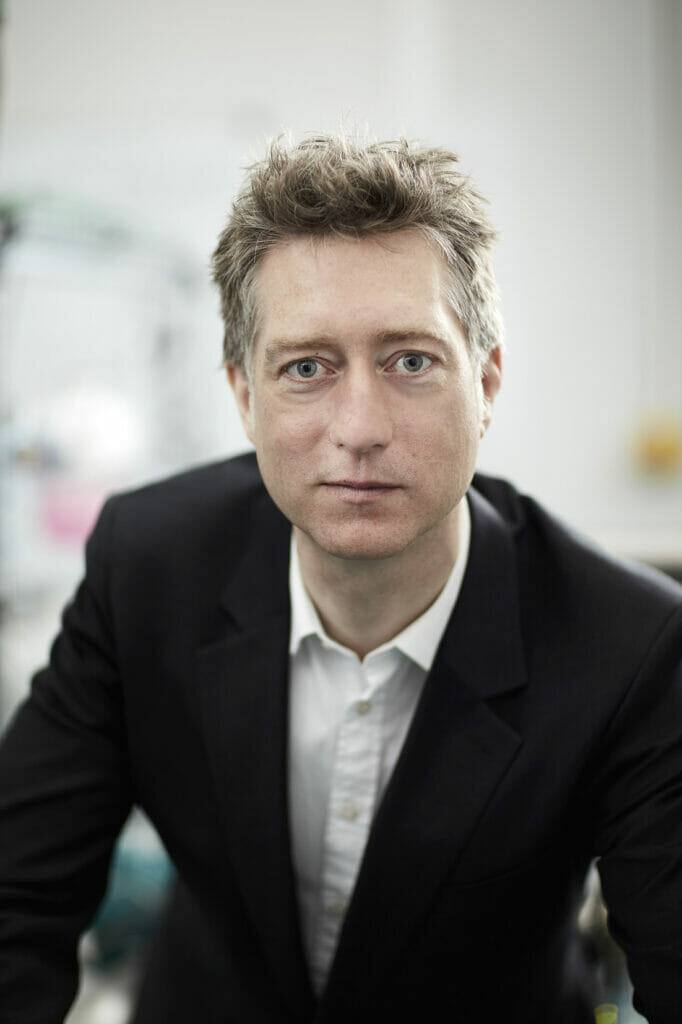 The first reinvention of air compressor technology in more than 85 years has rolled off the production line of a £17m new smart factory in Doncaster.
Lontra, an engineering technology company led by innovator Steve Lindsey, is committed to answering increasing demand by quadrupling the production of their innovative LP2 Blade Blower year-on-year until 2025.
This ambitious plan is designed to meet growing industry requirements and provides the market with a new, environmentally sustainable solution for air delivery in industrial settings all over the world.
Backed by the design and product lifecycle management capability of PTC's Creo and Windchill platforms, the company has integrated its unique, patented and proven Blade Compressor® positive displacement technology within the custom engineered LP2 Blade Blowers.
This delivers a world-class performance, reduced noise and, importantly electricity savings of up to 34% compared with traditional products.
Demand is already coming from the US, which accounts for nearly 25% of the global market, and a further recruitment push is expected to increase a workforce that has already doubled in the last year.
"Seeing the first LP2 Blower come off the production line was a real milestone moment for the business," explained Steve Lindsey, who formed the company in 2004.
"This is the first commercial innovation seen in the air compressor market in 85 years and it can't come soon enough. Heavy industry uses these products to deliver power to manufacturing lines, to drive furnaces, convey material and blow away granules in cement factories and crumbs in biscuit factories."
He went on to add: "All that blowing comes at a heavy cost to the environment. Compressors account for a staggering 10% of Europe's industrial electricity use, which equates to more than 10TWh (Terawatt-hours) of power per year and some 4.3million tonnes of CO2 emissions.
"We have an innovation that has been designed and now manufactured in the UK, with the investment in our Smart Manufacturing Centre giving us the capability to scale up quickly to meet what we expect to be huge demand."
Inneo Solutions introduced Lontra to PTC's cloud-based 3D CAD Design software Creo and this platform has been critical in achieving the complex geometry that makes the LP2 Blade Blower so different to its predecessors.
This includes add-ons covering finite element analysis (FEA) and behaviour modelling, which were used by up to 10 designers to achieve the necessary stillness and distortion requirements that deliver the environmentally sustainable performance.
"Where simultaneous optimisation of mechanical and thermodynamic performance is required, data from PTC Creo feeds directly into BladeSim, a software suite built in-house at Lontra for the virtual prototyping of positive displacement compressors, vacuum pumps, and their ancillaries," pointed out Daryl Koch of Inneo Solutions.
"As well as improvements to compression, internal leakage and heat transfer, these tools tune silencers, and ancillaries for optimisation of the complete system."
Another key element of the portfolio is Windchill, PTC's product lifecycle management (PLM) suite, which makes a big difference in Lontra's efficiency and sustainability, by saving not only time but also waste.
Windchill ensures that the record of materials and components used in its products are kept up to date, helping it capture learning from the design and development process, as well as reducing errors, scrap, and waste on the factory floor.
Elliot Clarke, UKi Director at PTC, added his support: "Both of Lontra's sites have access to Windchill, as does the firm's teams who work remotely – designers, purchasing, manufacturing engineers, CNC, assembly, and quality.
"The power of the software ensures that everybody is working off the most up-to-date data.  In the future, we know the company is planning to provide certain suppliers with access to this too."
The digital thread is at the heart of the next exciting stages of Lontra's expansion, bringing to life all the benefits of the connectivity built into the LP2 Blower's design, with its 25-plus internal smart sensors.
This work will be overseen by Lontra Digital, a new arm of the business responsible for the design and development of a proprietary state-of-the-art cloud-based technology stack (LontraEDGE) and its next-generation UI platform (LontraLENS) that powers HMIs, tablets and mobile apps.
This will enable the company and its customers to remotely monitor the health and efficiency of the units once they're installed onsite in manufacturing and water treatment facilities.
"Almost every factory will have a maintenance person or team, whose job it is to keep machines running. They spend their days in and around those machines and, regardless of whether an alarm has been triggered or not, they can tell when something doesn't sound right or is running hot, signalling that there may be a potential problem," added Steve.
"That kind of experience is in short supply and dwindling fast as older members of the workforce retire. Now, thanks to data collection and machine learning, instead of that expert walking around just one factory, they can be maintaining 30 factories all around the world from one centralised location."
He concluded: "In this way, Lontra Digital will help to increase reliability and efficiency, and reduce downtime for customers."
For further information, please visit www.lontra.co.uk. More details on PTC can be found at www.ptc.com or by following @ptc on twitter