False alerts caused by vehicle proximity sensors could be a thing of the past thanks to an innovation making its Road Transport Expo debut this week (June 28th – 30th).
Spillard Safety Systems, which has been helping protect the sector for more than 25 years, will be showcasing its AI Human Detection System (HDS) for the first time and is expecting it to have the potential to generate more than £2m in sales.
The new technology replaces traditional systems by simply identifying humans through their shape, form, and characteristics, delivering audible and visual alerts to the driver when a person enters a predetermined exclusion zone near their vehicle.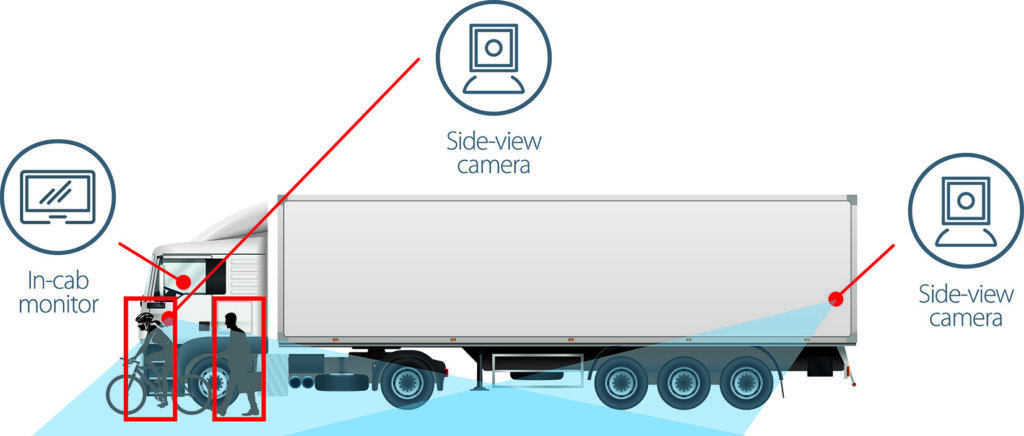 This will eliminate previous frustrations where existing measures would detect every passing item on roads and streets, sending incessant warnings to drivers who often choose to ignore them.
Spillard's AI Human Detection System is already being adopted by transport companies and logistics specialists all choosing to fit it in a bid to improve safety, prevent accidents and boost driver performance. This includes names such as the DX Network, Thomas Group and TIP Europe.
"Road Transport Expo is a great place to showcase disruptive technology to a critical sector for us and that's what we'll be doing on one of our biggest stands yet (B8)," explained Craig Spillard, Finance Director of Spillard Safety Systems.
"Our AI Human Detection System is changing our industry for the better and has already been deployed to thousands of vehicles across the UK, protecting the public and ensuring drivers have the best possible technology to allow them to do their jobs safely.
"It is not spoken about, but we know that the incessant notifications from proximity sensors down the side of trucks, lorries and commercial vans passing busy streets has made the driver disconnect the system. Our technology helps to eliminate this issue, as the individual will only get an audible and visual alert when a human being is in the area deemed to be unsafe."
He continued: "We'll have a live demonstration of the AI Human Detection system for visitors to the event at NAEC Stoneleigh to see for themselves the difference it will make. We genuinely believe it is a game-changer."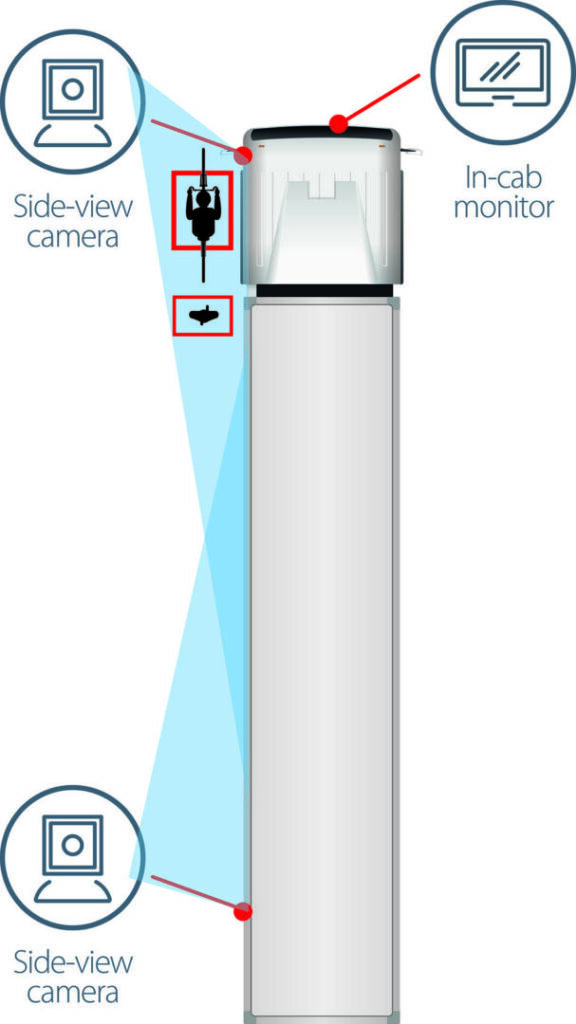 Spillard Safety Systems' HDS is unique in that once the algorithm detects human shape, data is presented in three ways.
Firstly, the driver is notified on a camera and using spoken word, and then fleet operators and transport managers can also receive instant information if the Human Detection System is connected to SpillardLive, a cloud-based platform that captures and streams real time video and analytics simultaneously from multiple cameras.
This information and footage can then be used for training and further investigation/predictive behaviour.
Craig went on to add: "Our video telematics data gives visual verification to what is happening when human detection is made. In addition, high idling, excessive fuel burn, shock related braking or acceleration events can also be measured and verified.
"Operators and transport managers can then make informed decisions on what needs to change on the road to make them safer and to reduce all-round costs."
He concluded: "The wealth of data and video evidence shared will ensure the transport sector becomes safer, as we can tailor education and training to instigate real behavioural change."
You can visit Spillard Safety Systems at Stand B8 at Road Transport Expo between June 28th and 30th. For further information, please visit www.spillardsafety.com.