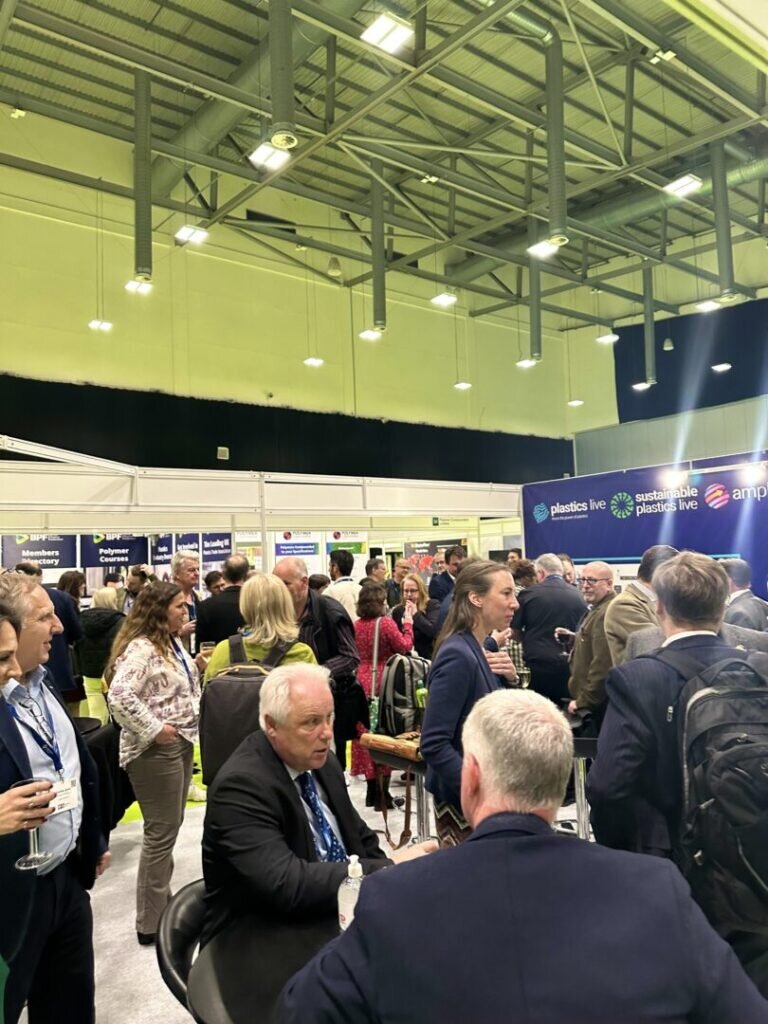 (13th June 2023, Nantwich, UK). It is with a sense of great excitement that we welcome back the annual Plastics Live consortium of events with their dedicated focus on the plastics manufacturing sector in the United Kingdom.
To be held 12-13 June 2024 at the Coventry Building Society Arena, the event — which looks at all aspects of modern plastics day manufacturing — incorporates Plastics Live (best-in-class traditional plastics manufacturing); AMPLAS (making plastics using additive manufacturing); Sustainable Plastics Live (looking at key sustainability issues for the plastics sector); and Industry 4.0 in Plastics (how plastics manufacturing can operate smart and automated.)
Scott Colman, Event Manager says, "How good it is to be back, although strictly we haven't been away. In 2023, our Plastics Live event geared towards sustainable issues so as not to tread on the toes of Interplas. But for 2024 and onwards, we are back and covering all aspects of modern plastics manufacturing. Our attendees will be coming to the event with one objective, seeking out UK technology and service partners that will help them become more and more efficient and profitable moving forward. We start with a simple question. What is best for the UK plastics manufacturing sector? If we focus on the answer to this question, the success of the event follows. Our role is to support and bolster the UK plastics sector and we are now positioned as the only annual plastics event for UK plastics manufacturers."
AMPLAS plays a crucial role in the context of Plastics Live, and the event will highlight the significance of AM as a viable alternative to traditional manufacturing processes for certain applications within the plastics industry. AM enables the creation of complex and customized plastic components with enhanced precision and reduced waste, revolutionizing the manufacturing landscape. By utilizing AM, plastics manufacturers in the UK can unlock new possibilities for design flexibility, rapid prototyping, and cost-effective production. With its ability to transform digital designs into physical objects layer by layer, AM opens doors to innovative solutions and fosters advancements in product development, material utilization, and sustainability within the plastics sector.
Colman continues, "In our view, the era of AM events with a purely AM focus attracting an AM 'convinced' audience has lost its momentum, and AM technology and service suppliers are increasingly moving to more general events to attract fresh business. We understand this, and so AMPLAS exists under one roof with all the other co-hosting Plastics Live events, which attract an audience of manufacturers looking for best-fit solutions to make their plastic parts and components. AMPLAS is not an AM networking event, it exists instead to get new business from interested UK manufacturers for AM technology and service suppliers. We do not see AM as something special, but instead we look at it pragmatically as another technology that can be beneficial to plastics manufacturers for certain applications."
Closely allied to AMPLAS is Industry 4.0 in Plastics which focuses on "smart," connected operations across shop floors that can improve product quality, reduce costs and deliver customer orders on time.
Industry 4.0 holds immense importance for UK plastics manufacturers, serving as a catalyst for transformation and growth within the industry. By integrating advanced technologies such as automation, robotics, artificial intelligence, and the Internet of Things (IoT), Industry 4.0 revolutionizes traditional manufacturing processes, making them more efficient, productive, and responsive to market demands. For UK plastics manufacturers, embracing Industry 4.0 enables enhanced production capabilities, streamlined operations, and improved product quality. The implementation of smart factories and connected systems allows for real-time data analysis, predictive maintenance, and optimized resource utilization, leading to increased productivity and reduced costs. Furthermore, Industry 4.0 empowers plastics manufacturers to embrace agile and flexible manufacturing methods, enabling faster time-to-market and customization options to meet diverse customer needs. Embracing Industry 4.0 is pivotal for UK plastics manufacturers to stay competitive, drive innovation, and navigate the ever-evolving landscape of the manufacturing industry.
Sustainable Plastics Live also returns as the fourth pillar of the Plastics Live event, with its focus on new the materials and technologies that are leading to the production of better quality products, and in turn driving the value of recycling.
Colman concludes, "As usual, all our events under the Plastics Live banner will be run alongside high-level free conferences, all adding to the on-site draw for the cream of UK plastics manufacturing. We are looking forward to working with the all exhibitors and attendees to firmly establish Plastics Live as the annual 'go-to' event which builds a continuity of business opportunities every year for this important UK manufacturing sector."