A major disruptor to the packaging sector is celebrating a big birthday in style after seeing turnover rise to £18m.
Lesters turned 40 years old in May and the management team immediately signalled its intention for further investment, building on the £7m acquisition of two state-of-the-art TCY large format casemakers that have revolutionised production at its Burntwood facility.
Founded in 1983 by Stephen Hutchinson, the company has also just put the finishing touches on a dedicated photography and videography studio to help it promote its new large box offering and to increase the content on its social media channels.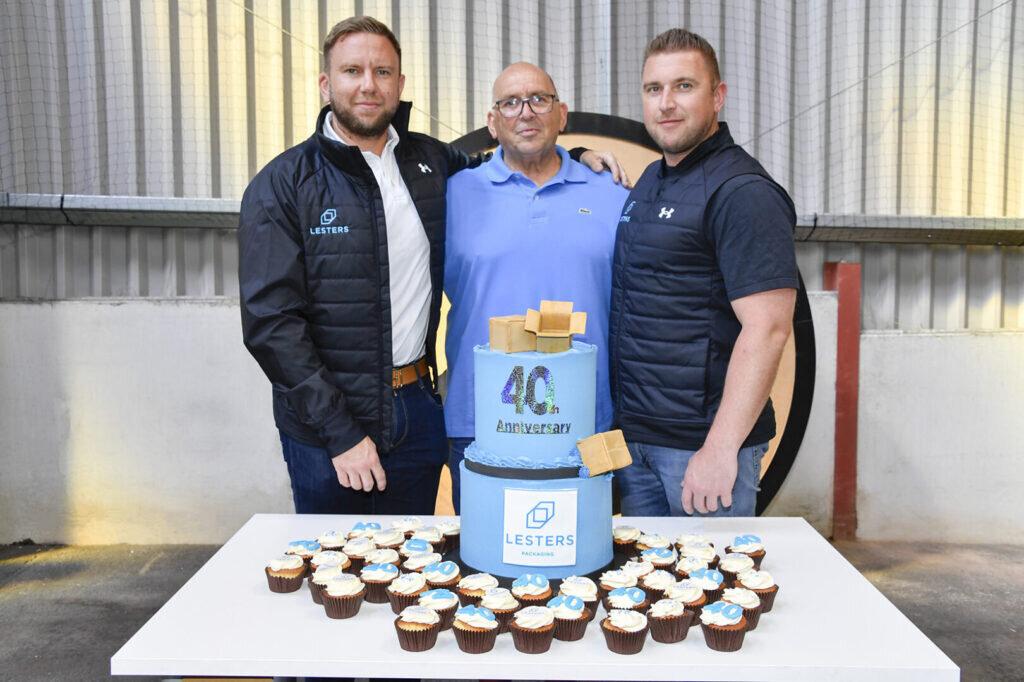 This latest advancement marks what has been a whirlwind period of growth for the firm and is a long way away from where it all started in a 1000 sq ft unit in Walsall and a static caravan that was used as the 'office'.
"In the early days we were focused on selling used cardboard boxes and tea chests and we had very little technology in the business," explained Billy Hutchinson, Managing Director and son of founder Stephen.
"It was all built by my dad's hard work and his ability to sell, and these two traits still drive Lesters today. All we've done is added some state-of-the-art equipment and industry-leading processes into the mix and this has helped us become the UK's leading specialist in big box packaging for the aerospace, automotive, bike, manufacturing, and third-party logistics space."
He continued: "There has been some big milestones along the way, with the first being our major machinery investment in 2009 then the move to our current home in Burntwood two years later.
"The pandemic saw online shopping soar and our boxes were in demand from retailers and the medical sector. I think we saw 120% growth during those difficult times."
Lesters, which celebrated the 40th birthday with a big party for team members and their families, manufactures millions of corrugated boxes, large format packaging and heavy-duty cases ever year.
In addition to major advancements in technology, there has also been a strong focus on investment in people, with the workforce now reaching nearly 70 – a 20% increase on this time last year.
Several senior appointments have been made as part of this expansion, with Mark Furman, Greg Burton, Mark Aucott and Ash Dickinson joining as Head of Sales, Design Manager, Head of Automotive Business Development and Business Development respectively.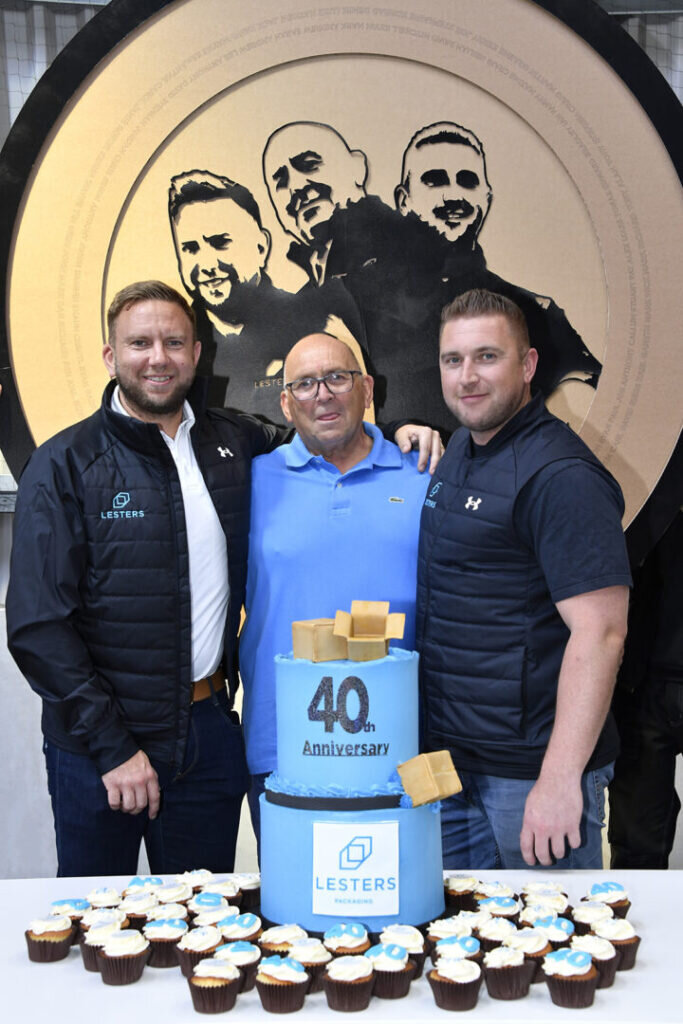 Stephen Hutchinson, who still works in the business, went on to add: "I'm very proud of how Lesters has grown and how my two sons (Billy and Scott) have worked together to create a firm that is one of the most exciting in the packaging industry.
Billy concluded: "Recognising our 40th birthday was an important thing to do and to say a big thank you to our amazing team, who really are the heartbeat of our business.
"We can't stand still though, instead we need to continue planning for the next 40 years. This will involve organic growth, keeping an eye out for potential acquisitions and the opportunity to find some land to build our own factory and storage facilities."
For further information, please visit www.lesterspackaging.co.uk