Starrag's UK customers can access an unrivalled single-source of expertise in the most cost-effective and efficient machining of large, heavy parts with Starrag's dedicated large parts machining systems (LPMS) solutions.
Combining long-established machine ranges with years of system integration and applications engineering experience, Starrag UK offers seamless manufacturing solutions using best-in-class machines complemented by world-class software, tooling, workholding/handling and application and engineering skills for the accurate production of large-capacity components in all material types.
Building on its worldwide reputation as the 'go to' developer of manufacturing systems for large aerospace workpieces, Starrag also applies the knowledge gained in that sector to all industries – especially power generation – where large-capacity machining solutions are demanded for heavyweight parts machined within micron accuracies.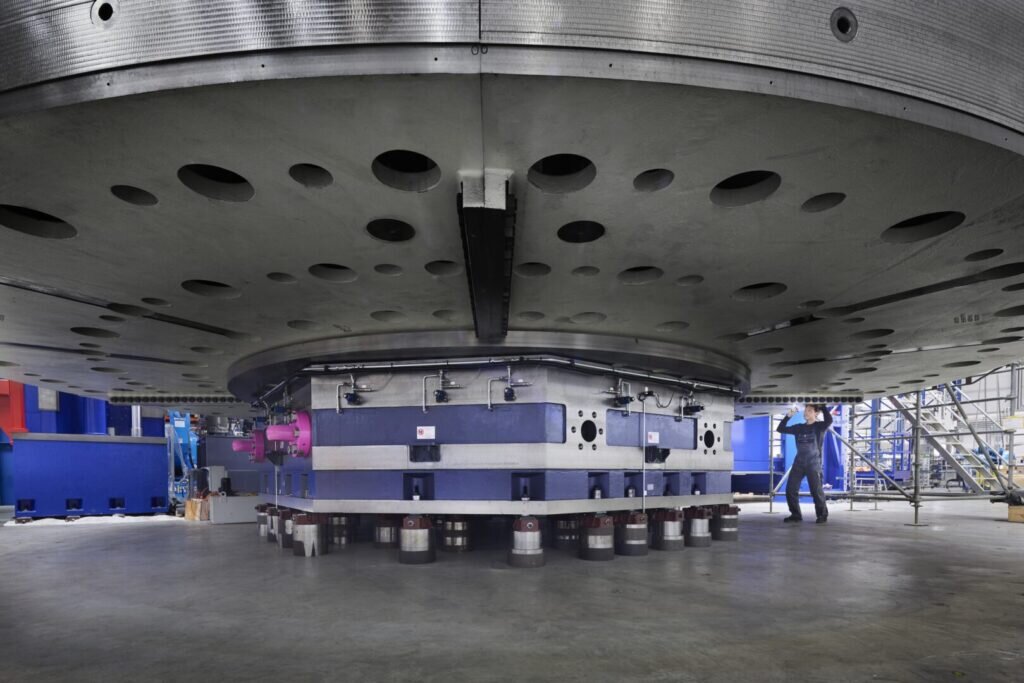 In addition, as an increasing number of customers seek single set-up and/or multi-tasking cell machining routines, Starrag draws on its renowned skills for integrating technologies such as milling, turning, boring and drilling, starting with a single machine operation or multi-machine systems.
The LPMS division has these machine ranges at its heart:
[] Berthiez – vertical grinding and turning, also milling, using single- and double-column machines. Grinding diameters extend to 6,000 mm and table capacities are available for workpieces weighing up to 20 tonnes – with table/pallet changing solutions and robotic head changers.
[] Dörries – vertical turning, milling and grinding on single- and double-column machines. Single-column machines have swing diameters up to 2,800 mm and table capacities of up to 25 tonnes; double-column models can accommodate loads of 350 tonnes and have swing diameters of up to 12, 000 mm.
[] Droop+Rein – milling and turning using fixed portal/moving table and overhead gantry type machines. Portal machines have tables up to 30,000 mm long and main motors up to 150 kW; overhead gantry models' spindles are rated up to 100 kW and tables can be built in different configurations including rotary and turning options.
Also, exclusively for UK and Eire customers, Starrag UK is now offering the SMT range of universal/multi-tasking/multi-functional horizontal lathes incorporating milling and BTA drilling, if required, and horizontal RAM borers of travelling column design and with multiple ram options. Lathes offer turning between centres of up to 30,000 mm x 6,000 mm diameter and RAM borers can have travels of 20,000 mm x 9,000 mm and can be supplied in many different configurations.
In all cases, these machines are built using recognised world-class construction principles based around the use of cast iron components for ultimate levels of rigidity and dampening. Stable machine elements result in machining to highly-accurate standards – even to microns on the heaviest workpieces in materials including stainless steel and titanium.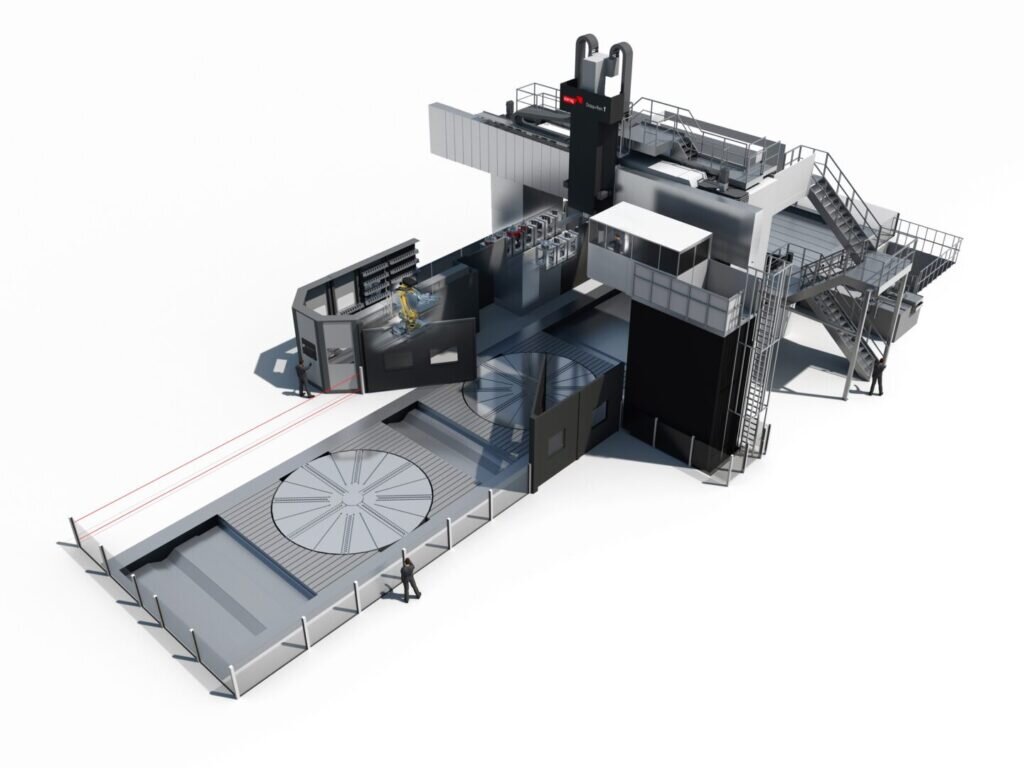 Users across the globe are already benefitting from these machines. For example:
[] A major forging and machining supplier in the UK is machining steel and nickel alloy products on Berthiez machines (including a newly-installed vertical grinder) that provide concentricity and run-out values of less than two microns – reducing machine cycles and post-processing stages in the bargain;
[] A Dörries Contumat vertical turning lathe with milling and grinding capability is enabling a UK OEM to quickly and precisely machine a variety of hard metal, complex components – often in one clamping operation;
[] A large-capacity, multi-axis Droop+Rein portal-type machining centre is providing an American user "with the ultimate in flexible production capacity to meet all foreseeable production demands" in producing highly-accurate milled and turned workpieces in a single set-up. Both of the machine's twin tables can accommodate loads of 200,000 kgs and the tables can be 'combined' to hold even larger and heavier workpieces;
[] A SMT horizontal borer is part of the machine portfolio at a leading UK-based specialist supplier to industry sectors including nuclear, defence, aerospace, marine and oil and gas. The machine can accommodate workpieces of 10 m by 4 m by 3 m and weighing up to 40, 000 kgs.
"Our Large Parts division's capability has been enhanced in response to an increase in our business surrounding large parts machining across all industry sectors, especially energy and power generation," says Starrag UK's Director for Sales and Applications Lee Scott.
"Building on the global success of our supply of manufacturing solutions embracing all machining disciplines, customers in the UK now have a dedicated, single-source of excellence that will answer their production needs on large components in the most effective and efficient manner. This applies not only to the supply of machine tools but also for long-term OEM service support, applications engineering and turnkey solutions."