Biotech Fluidics announce REFRACTiMASTER® – a new HPLC refractive index (RI) detector suitable for detecting compounds with little or no UV activity including simple sugars, complex carbohydrates, alcohols, fatty acids, and polymers.
Designed with touch panel screen and a highly intuitive user interface – the REFRACTiMASTER® is an easy-to-use refractive index detector truly built for modern HPLC analysis.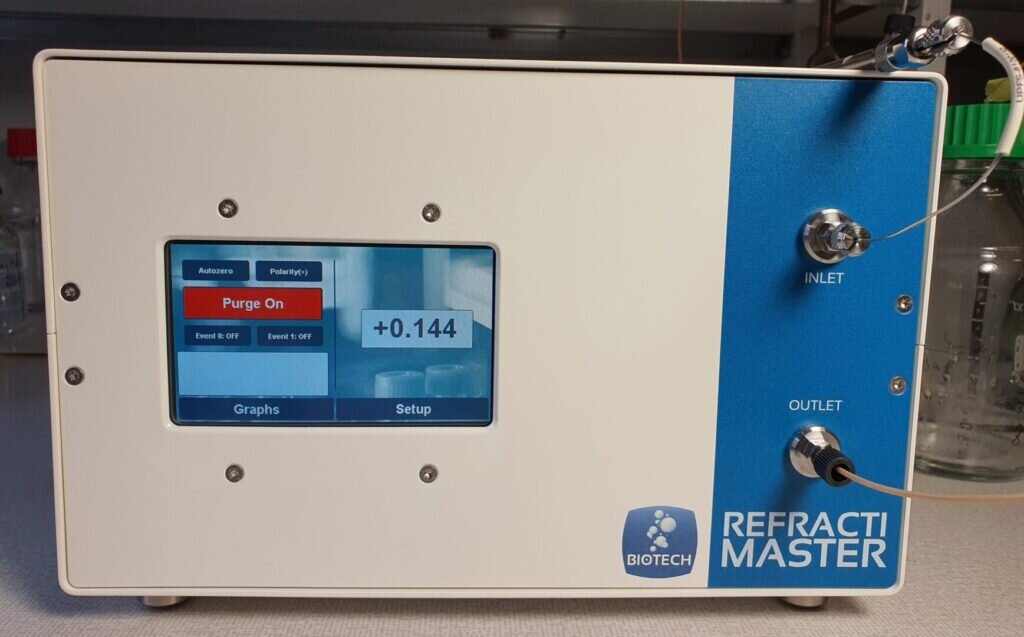 Fritiof Ponten, Managing Director of Biotech Fluidics said "Our REFRACTiMASTER® refractive index detector has been designed to outperform all other HPLC RI detectors currently commercially available. Operating from room temperature up to an unprecedented 80 °C, the design of REFRACTiMASTER® offers unmatched baseline stability. Unlike traditional refractive index detectors that may take up to 1 hour to be fully stable – the REFRACTiMASTER® is ready to deliver reliable, reproducible results in just a couple of minutes from turning on. Its sensitivity makes it the perfect RI detector to integrate with any modern HPLC system and to achieve peak performance even when faced with the most challenging applications. Our investment in stock means that REFRACTiMASTER® refractive index detectors are available on short delivery times".
To learn more about the REFRACTiMASTER® refractive index detector please visit https://www.biotechfluidics.com/products/detectors/refractimaster/ or contact Biotech Fluidics on + 46 300 56 91 80 / + 612-703-5718 / [email protected]. The REFRACTiMASTER® will also be on display at Pittcon 2023 – please visit Booth 2722.