Improving filtration standards can be a challenge for many companies, especially those with fixed operating systems with little room to insert new filter housings to help meet improved filtration standards. Inserting a housing may intrude on the operating system, requiring a new operating layout that comes at cost in downtime.
Croft Filters Ltd, based in Warrington England, has come up with an innovative solution for inserting a filter within any pipe work when it is not possible to move the other elements of the operating system. Croft's Quick Release Filter not only offers the ability to filter within a short section of pipework but it also allows for quick change of their filter elements.
As the name suggests, Croft's Quick Release Filter allow the user to quickly change the element without the need to remove the pipework. The housings are attached to flexible fittings; this allows the housing to split whist remaining within the pipework. This releases the element allowing the user to quickly insert a new element as quickly as possible, in order to reduce downtime.
The Stainless Steel 316L Quick Release Filters are available in a range of custom designs with standard fittings including: BSP, NPT, Flanged and Hygienic fittings to suit. Standard sizes include 2″, 3″, 4″ and 6″; however other sizes are available on request.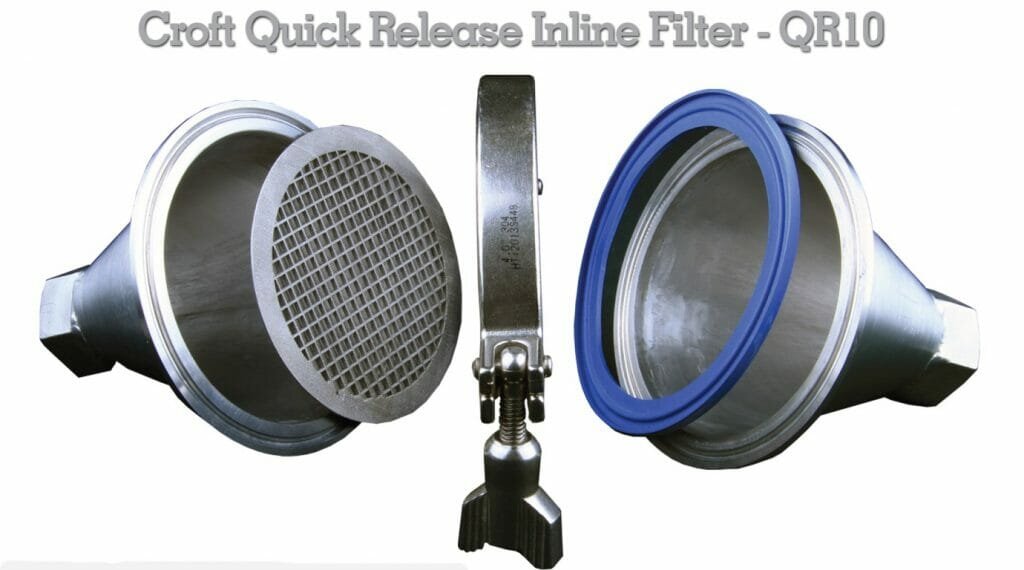 These disc elements are available as a perforated disc, a mesh disc or a hybrid of both to deliver the required filtration size. Typically the discs filter from 20 micron to 4mm. While elements can be perforated using conventional techniques, Croft have developed a disc manufactured using the latest 3D printing technology. Through Additive Manufacturing, Croft are able to produce discs with custom apertures whilst also incorporating a removable mesh disc and a flange to the disc ensuring that it sits correctly within the system
Croft Filters are a leading UK manufacturer of over 31 years who specialises in manufacturing customised filtration solutions. Croft supplies a range of industries including: Chemical, Automotive and Aerospace. Croft can manufacture filters in any shape or design, including basket strainers, duplex filters, vacuum filters, cone filters, cylinder filters and screen filters in perforated plate, wedge wire and woven wire mesh.
For more information about Croft's products:
Call – 01925 766265 or Visit –  www.filters.co.uk