Kemet International's Annular Groove Lapping Systems are an essential component of hydraulic and fuel system manufacturing and MRO. They provide a reliable solution for achieving the necessary precision and surface finish required in shoulder lapping applications. The process can be challenging, but Kemet offers a shoulder to lean on to take the tension out of shaft seal lapping.
The Kemet Annular Groove Lapping Systems are designed to generate a shoulder flatness of less than 0.001mm and a surface finish of Ra 0.05µm with ease. These systems are primarily based on the Kemet 15 bench-top lapping machine, which is widely used in the industry. Other sizes are also available to meet specific customer needs. The bespoke Kemet Composite Lapping plates are designed for individual components and provide excellent precision flatness and surface finish.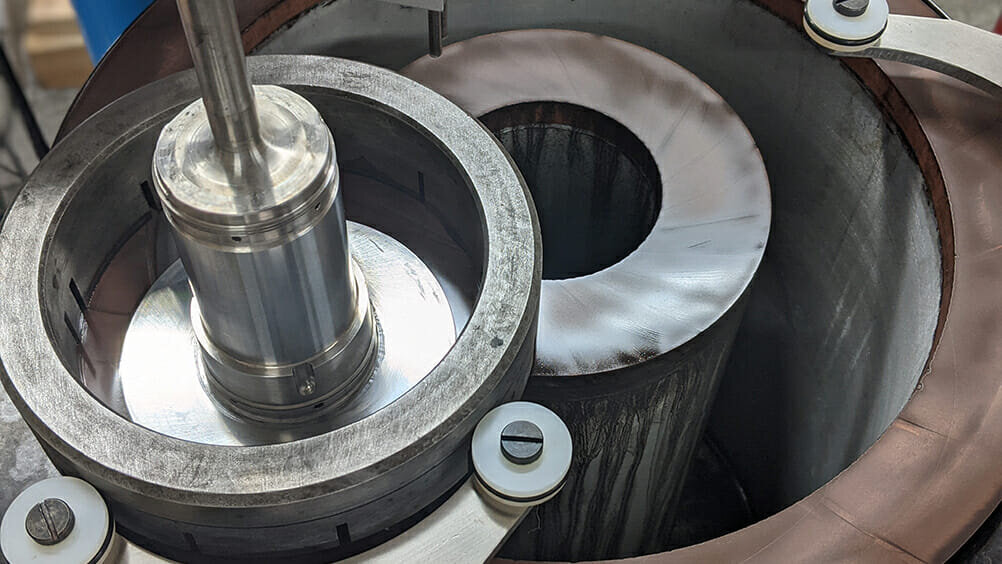 Kemet Composite Lapping plates are made from a homogeneous mixture of synthetic resins, metal particles, and other materials. These plates are available in various hardness values to ensure that even the softest materials can be lapped safely with diamond particles. The plates are mounted on a cast iron backing plate for maximum stability, which makes them perfect for general and heavy-duty work where high precision flatness and surface finish are required.
When used in combination with Kemet Diamond Slurries, the Annular Groove Lapping Systems are capable of achieving even the most exacting tolerances. This makes them an essential tool for any aerospace MRO department, as well as for other shoulder lapping applications like gear faces, aircraft hydraulic system shoulder seals, and pressure relief valve caps. Kemet International also offers larger systems based on the Kemet 36, which are ideal for the medical industry where precision and process stability are essential.
Kemet International is committed to providing the best possible solution for your shoulder lapping applications. With decades of experience in the industry, Kemet International is well-equipped to provide expert advice and guidance. The company's process specialists can help you select the right equipment, lapping plates, and diamond abrasives for your specific needs.
Kemet International's Annular Groove Lapping Systems are an excellent choice for achieving high-precision shoulder lapping. These systems provide exceptional accuracy and surface finish and can be customised to meet individual needs.
For any enquiries or assistance with shoulder lapping applications, feel free to get in touch with Kemet International – the specialists in this field.