This year's Formnext exhibition in Frankfurt, will once again see Wayland Additive exhibiting its fully commercialised Calibur3 metal additive manufacturing (AM) system. In the last 12 months, Wayland Additive has completed more sales of Calibur3, ramped up production and engaged with multiple OEMs and Research organisations in direct production partnerships to qualify a range of materials on the NeuBeam system. Visitors to Wayland Additive's stand (B139) in Hall 12 will be able to see evidence of these developments, view Calibur3 — inside and out — as well as discuss their own metal AM applications, and how NeuBeam can fulfil them, with the Wayland team.
Will Richardson, CEO at Wayland Additive, commented: "Formnext is an important event on our calendar, not least because it allows us to showcase the progress we have made in the last 12 months. The show is also valuable for attracting new business and forming new relationships and partnerships."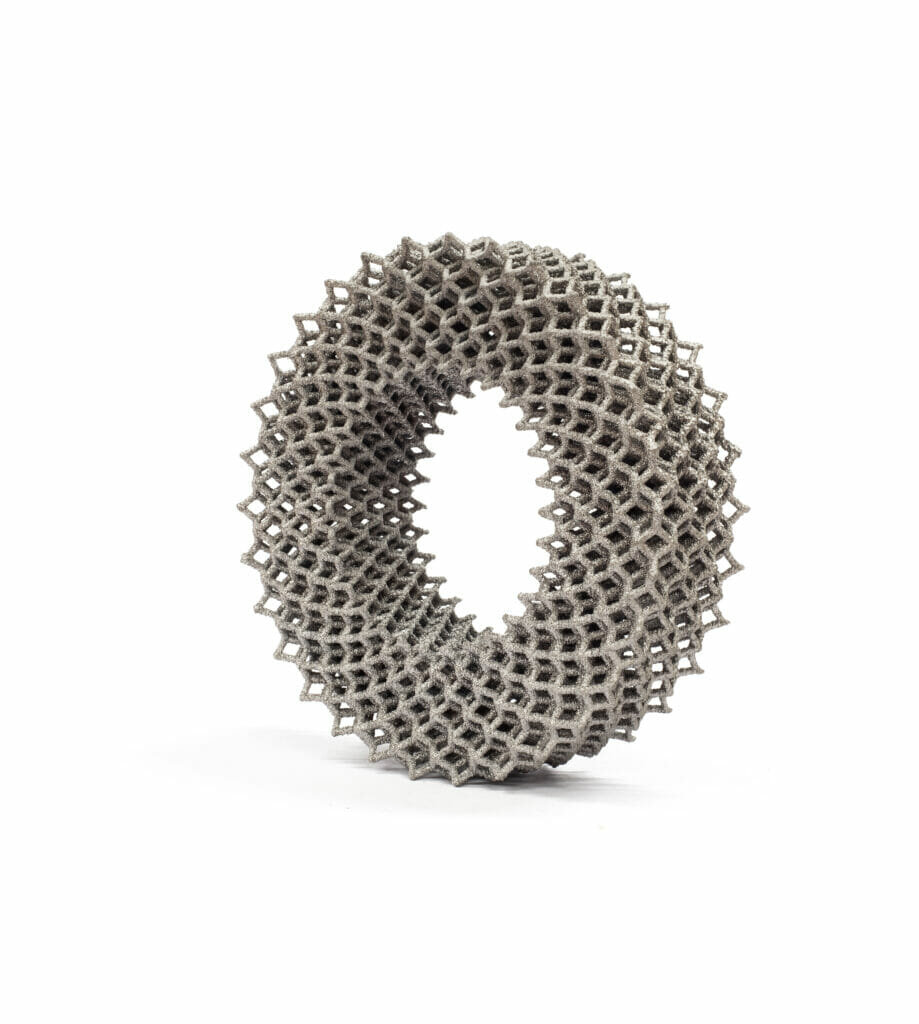 Wayland's approach to partnerships, specifically for material development and metal AM applications, is a defining principle of the company and its approach to business. Peter Hansford, Wayland's CRO explains more on this: "The word is well and truly out about Calibur3 and the USP's of NeuBeam technology, compared with traditional eBeam metal AM processes. The results off the machines speak for themselves and lots of companies and organisations have expressed interest. The thing is, though, we don't just sell them the box."
He continued: "The capabilities of NeuBeam means that we can tackle a much broader spectrum of metal materials and develop them for Calibur3, and we can do this rapidly. We are partnering with a number of organisations and working on dedicated projects for Tungsten, Vibenite, Titanium and Carbon Steel applications, to name a few. Some of these projects are at the customers' sites and some are at our Production Suite at our HQ in Huddersfield. This versatile approach is reaping hugely successful results. Some of the parts we are producing in these materials will be on-site at Formnext, but we are always keen to talk to more potential new partners, and Formnext is great for that."
The core USP of the Calibur3 system is undoubtedly neutralising the unstable nature of the eBeam process, an issue that Wayland has fully resolved. In addition, Calibur3 is modular in design with a well thought out user interface that is easy to use. The machine is also supplied with a De-powdering and Recycling (DPR) unit.
Richardson concluded: "We are working with companies from a wide range of industry sectors. Each one can see and has identified the inherent value of NeuBeam technology. We look forward to meeting more partners at this year's Formnext as we continue to grow and expand."