To facilitate networking opportunities at the upcoming 2023 exhibition, Advanced Engineering UK has introduced an app that helps both visitors and exhibitors to maximise their time and resources. This new tool allows attendees to arrange meetings and formulate a strategic agenda for the event swiftly and conveniently, owing to an integration function that automatically syncs prearranged meetings to their calendar. The app is available on iOS and Android.
A key reason exhibitors attend trade shows is to develop meaningful connections that will facilitate business growth. Therefore, the new app has been designed to bridge exhibitors with visitors who express an interest in their products and services, thereby enabling them to reach their target audience amidst a vast pool of attendees.
To do this, the app involves several new features, such as a refined booking system. This not only allows visitors to book meetings with exhibitors but also consists of a filtering function that allows users to find individuals by sector, ensuring a rapid scheduling process. What's more, there is also a 'my matches' section, which uses an algorithm to match people you will likely want to meet.
Meetings and other scheduled talks can be managed in a few taps, as the app now involves a new integration function. Once visitors book a meeting through the app, it is automatically synced to their agenda within the platform, eliminating any worries about missing out on valuable networking opportunities. In addition, the app contains details of all of the talks taking place across Advanced Engineering's forums. If a user would like to attend a talk, they can block this time out in the same calendar.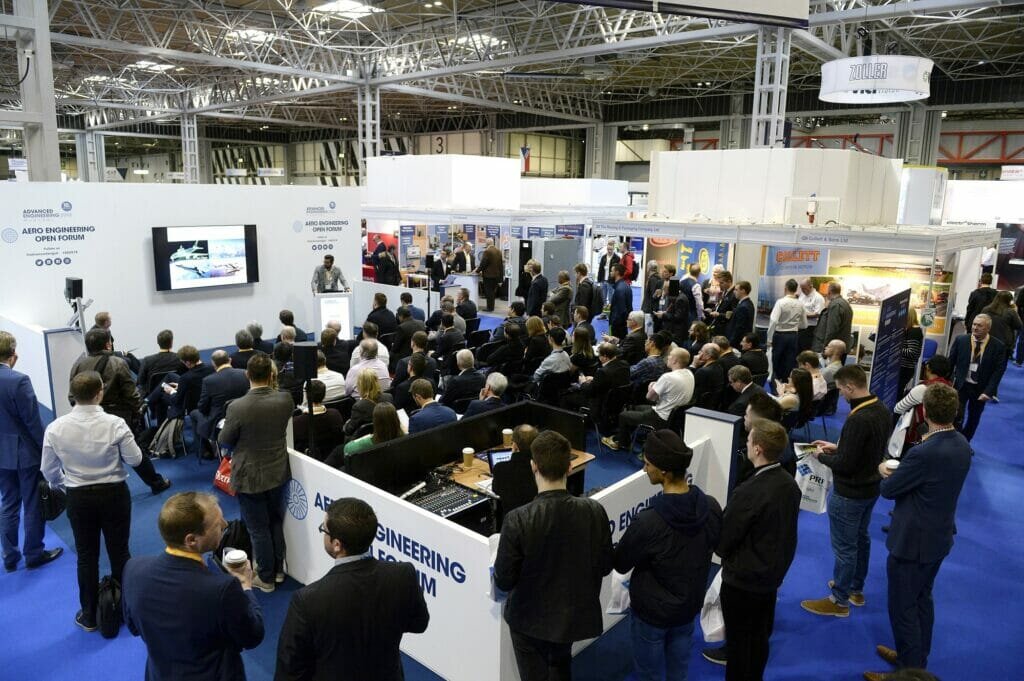 The new functions mean that there is no need to waste paper, with the 2023 trade show increasing its digital presence. With a more efficient process, coupled with a sustainable approach that helps to tackle resource depletion and waste generation issues, attendees will be guided by digital signposts, see a significantly reduced number of print magazines and can access all event details at the click of a button.
"This app is designed to simplify the planning process, ensuring that every moment at the event is optimised for maximum productivity and convenience," explained Alison Willis, director of Easyfairs. "Networking stands as the primary motivation for individuals attending Advanced Engineering, so through the enhanced networking app we want to further facilitate and streamline this collaboration, making it more valuable and efficient experience for all attendees.
"At the show, meetings can occur either in a designated networking zone or at the exhibitor's booth, with all attendees having the option to allocate time slots for the various sessions at the show's forums. This, along with their scheduled meetings, provides them with a defined and accessible event itinerary to reference throughout the exhibition."
If you're interested in registering at the event, or want to view the current 2023 exhibitor list, please visit the Advanced Engineering website.