Celebrating 50 years in high precision subcontract CNC machining, MP Engineering of Chippenham is a family-run business whose lasting success has been built around strong customer service from initial quotation to order fulfilment.
The company is ISO 9001 accredited and the ability to track new quotations, understand historic costs and continually refine processes is essential for maintaining this standard. For these reasons, the company has embarked upon what it sees as a long-term investment in PSL Datatrack production control software.
"Precision engineering has passed down the generations and runs through our bones," comments Director Paul Blackburn. Traditionally, when quoting for new jobs or requoting existing customers, he had relied upon the time-consuming retrieval of previous quotations to check prices and calculate hourly rates. The quotations were then calculated, typed up and sent as an email attachment to prospective customers.
MP Engineering has a wealth of technical expertise in the CNC machining of quality parts for customers in the automotive, oil & gas and pneumatics industries, as well as dedicated CNC prototype engineering for local and global original equipment manufacturers (OEMs). Products are manufactured in a range of different materials including stainless and tool steels, aluminium and exotic materials, so getting the initial quotation right is essential. "We are pleased to discuss any project with any manufacturer," says Paul.
Following an influx of new quotation requests and enquiries, it became apparent to Paul that if the potential of the business was to be realised then a new way of dealing with business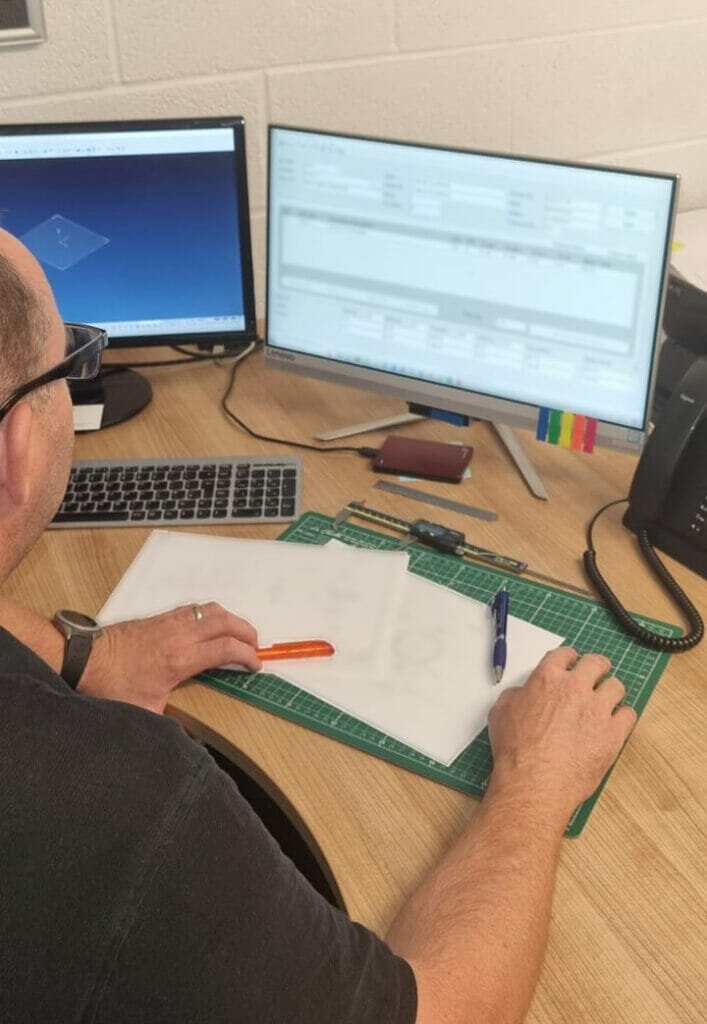 opportunities was required. Having read online about the experiences of other subcontract precision engineering companies in a similar situation who had gone on to invest in PSL Datatrack, Paul decided that this was the way forward. "A production control system designed specifically for the subcontract engineering industry, that could be expanded as and when we wanted, looked the ideal solution," says Paul.
Around the time of investment in PSL Datatrack, an unforeseen development was the outbreak of Covid-19. This did not affect the installation and implementation of the software; training was carried out online and MP Engineering were quickly up and running with the software. The initial system supplied was a quoting package, allowing the business to provide fast and accurate quotations on professional company letterheads.
A number of complementary modules were included to support the raising of quotations. Company Details stores MP Engineering's customer details, whilst Cost Centres is used to define work areas and assign costs. Materials Stocks maintains a fully traceable record of all materials in stock and provides alerts for minimum quantity levels, ensuring stocks are replenished in time to fulfil current orders.
The calculation of the sales price is based on the cost of the production process, materials, tooling and any subcontract work required. Once the information has been entered at this stage the data is readily available to be reused throughout the rest of the production process.
The logical next step for MP Engineering was to add the Works Orders module in order to control growing levels of sales orders. Works orders are raised against quotations and used to raise delivery notes to customers. The system performs automatic checks against component stocks, allowing accurate allocation whilst maintaining full traceability.
Now under consideration are the purchasing modules, which will generate professional purchase orders whilst performing supplier approval checks for ISO 9001 compliance. This investment, including Goods Received, will make traceability easier for MP Engineering and provide the ability to recall complete records during audits at the push of a button.
The benefits of these ongoing investments in PSL Datatrack are clearly felt by Paul who "100% recommends" PSL Datatrack and has found the company a pleasure to deal with. "Over the last few years our fast and more streamlined approach to generating quotations is unquestionably improving our conversion success rate. First impressions count and the professional image we now demonstrate has been essential. PSL Datatrack not only contributes to providing professional and accurate quotations, but also ensures the necessary information is readily available to auditors to maintain our ISO accreditation," he concludes.
For more information, visit www.psldatatrack.com or contact PSL Datatrack, Lily Hill House, Lily Hill Road, Bracknell, Berkshire, RG12 2SJ, Tel: +44 (0) 1344 827312, Email: [email protected]