Way back in the August of 1978 three engineers Graham Blake, Geoff Elvy and Barrie Cox came together as business partners to combine design, press tooling (later moving into plastic injection moulding), and production as BEC Group.
This August, we're celebrating 45 years since BEC's inception. In the intervening years we've had many highs and lows from recessions, record breaking years, pandemics, and implementing cutting edge technologies. Throughout these sometimes-trying times we've managed to maintain a great staff team, some of whom have been with us for over thirty years!
Below we're looking back at some of the highs, lows, people, and projects that have shaped BEC across those 45 years.
1978 The beginning of BEC, as founder Geoff Elvy put it "three engineers gambled all they possessed, it was exciting and terrifying at the same time". The trio formed the company in New Milton, where it remains (albeit in slightly larger premises than those pictured!) to this day. Initially, the company started in the press tooling industry, before moving into the plastics game as they became ever more popular.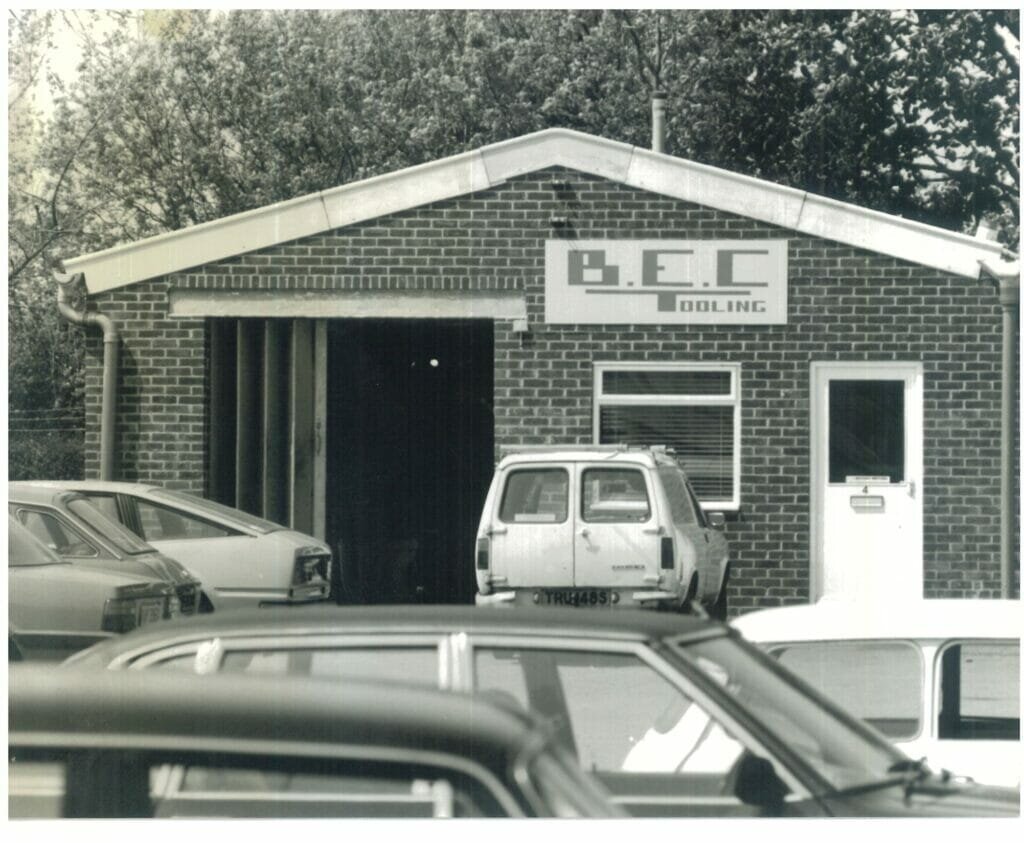 1981 At the start of the 1980s BEC began working on a pivotal project for the business – the very first payment terminal for Barclays bank. These terminals allowed financial transactions to be made from credit or debit cards at point of sale; revolutionary! Working with Racal Transcom to develop tooling and mouldings was a vast project, once signed off, we produced hundreds of them every month.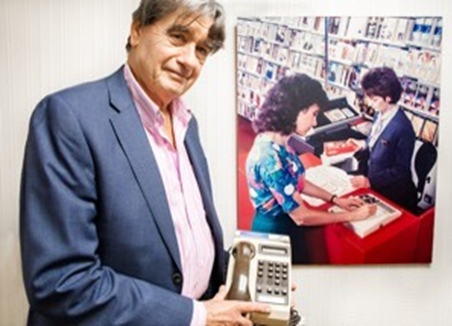 1982 1982 signalled the beginning of filter manufacturing at BEC. We were approached by Phillips to design and build a two-cavity mould tool for tumble dryer filters – these filters are still available today. The success of this initial filter lead to future filter manufacturing for household brands such as Hotpoint, Creda, Richards and Kenwood and propelled us into the world of filter manufacturing.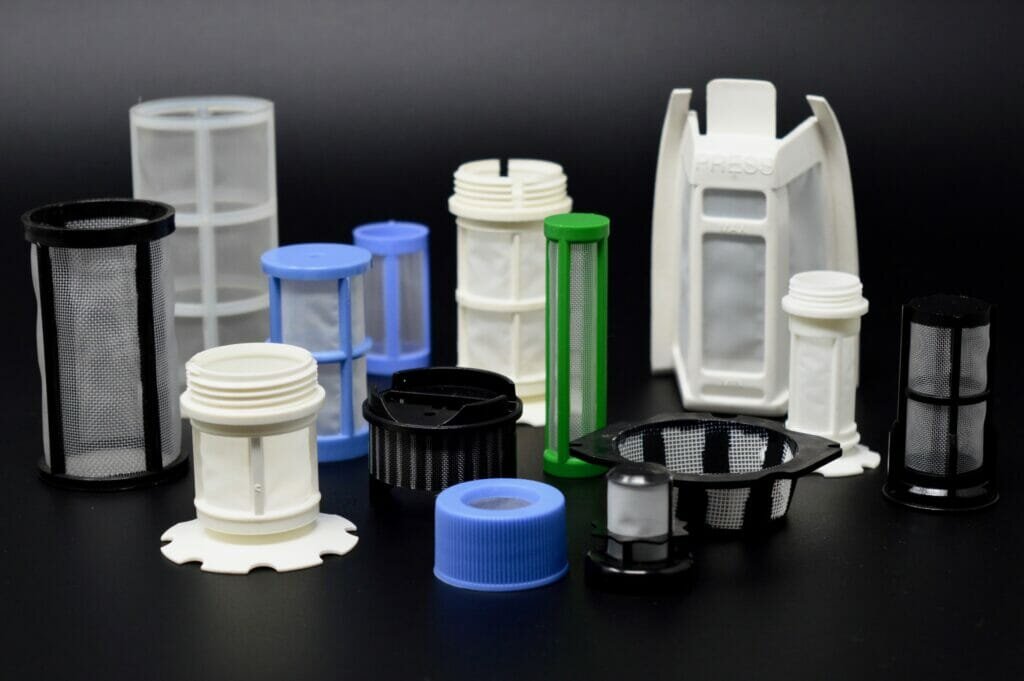 1988 1988 was a rollercoaster of a year at BEC. Proudly the three partners were able to buy the buildings that BEC occupies to the present day. Tragically in the same year, founder Barrie Cox passed away, leaving a large hole at the company.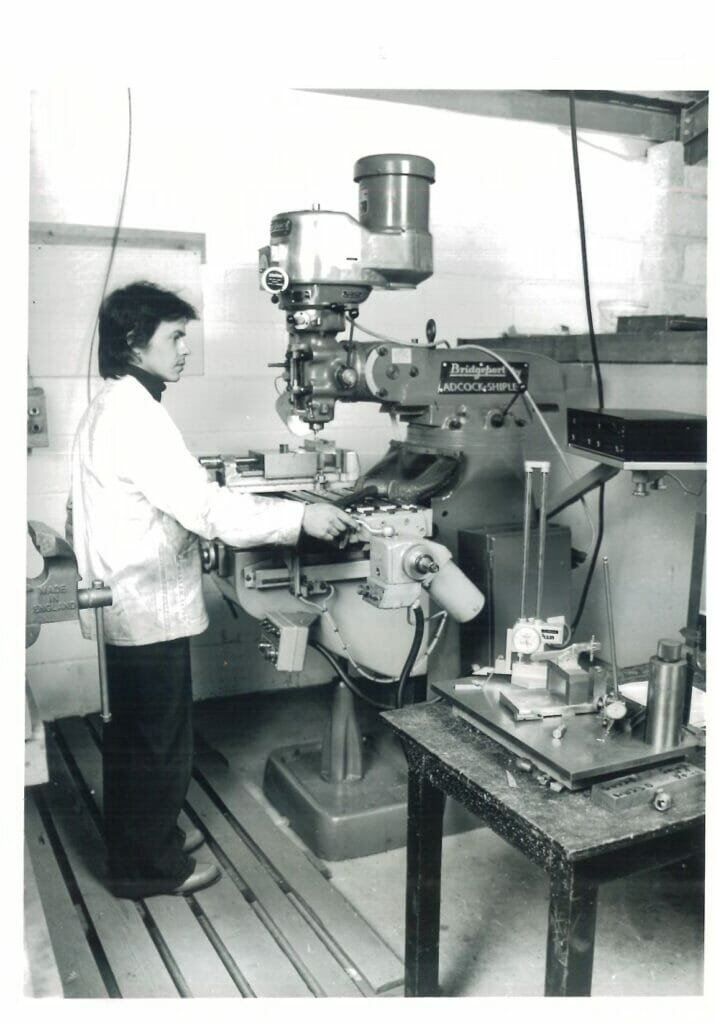 1992 (ish) "I began at BEC around thirty years ago (no one can remember quite when!). Back then the team was a bunch of young lads, we worked up to 55 hours a week, including Saturday mornings when we'd all have a bacon sandwich together for breakfast. Over the last thirty odd years we've had interesting projects, brilliant team members and crushing recessions. It's certainly never been boring working for BEC" Paul Holland, Head of Design & Innovation.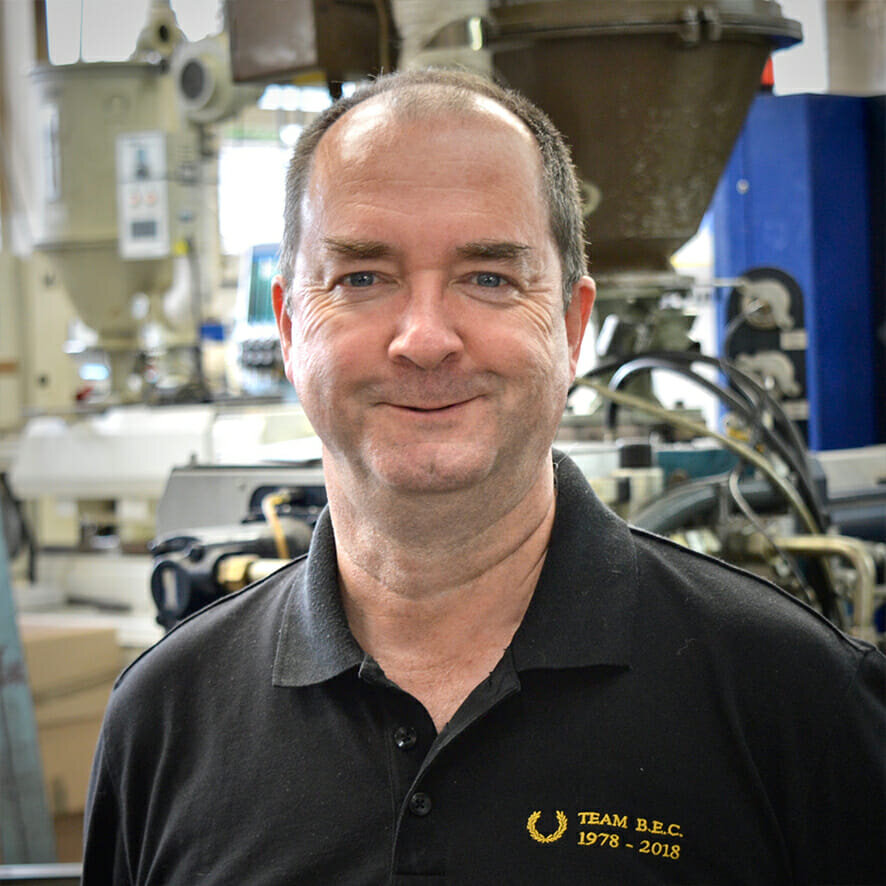 1993 "I started working at BEC in 1993. I made some of the 1st filters for BEC when the filters building was just an old greenhouse type storage area. I was also involved, although in a minor way, in securing the British Standard accreditation for BEC Filters. There were many great characters over my time at BEC and I always had a good relationship with Geoff and Graham. I am still in touch with a few of my ex-colleagues from BEC" -Aron Walker, former BEC employee.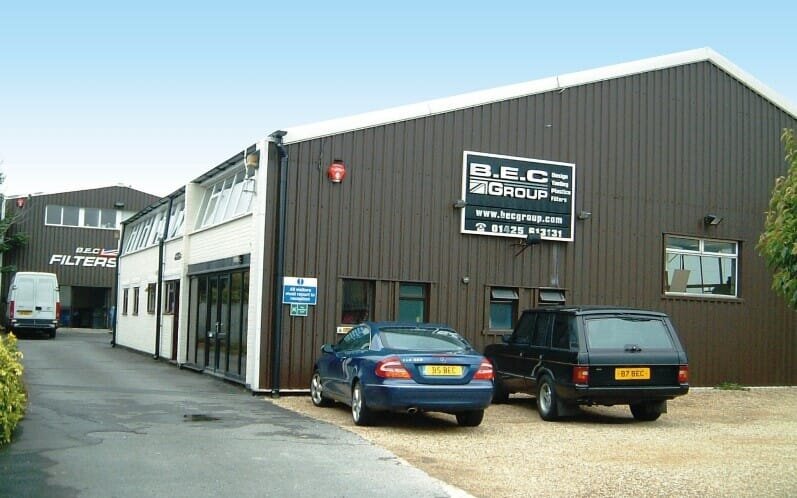 2000 Mudeford Lifeboat Funday: This local event that continues to this day began as a fun way to support the local RNLI Mudeford lifeboat. In the year 2000 the BEC toolroom and mouldshop teamed up to develop a seaworthy craft "Stella" from repurposed barrels to take on several other makeshift boats in a race along Mudeford Quay. Whilst the team didn't quite cruise their way to victory, they weren't far off, and went on to take part in two further fundays.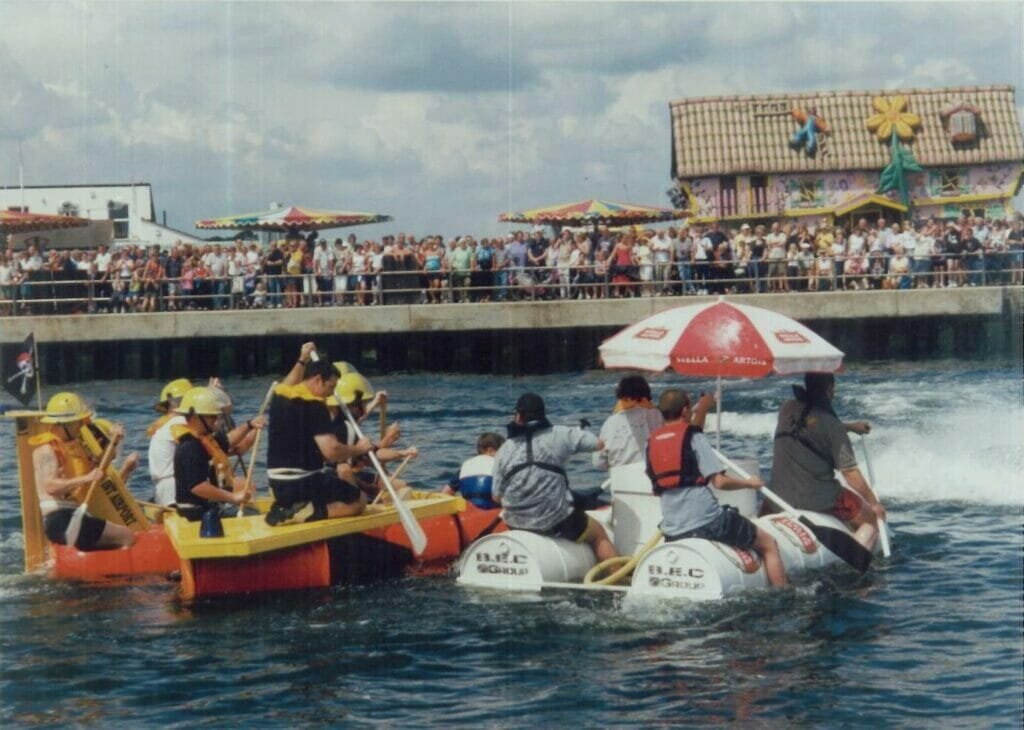 2010 ­ After previously producing tooling for eco petrol filters, BEC were approached by a well-known automotive company to produce tooling and mouldings for reducing diesel emissions.  The team set to work developing the design and tooling of a 3-part bespoke mesh filter. Once trialled and tested production began. In a typical month BEC still produce around 25,000 of these filters every month.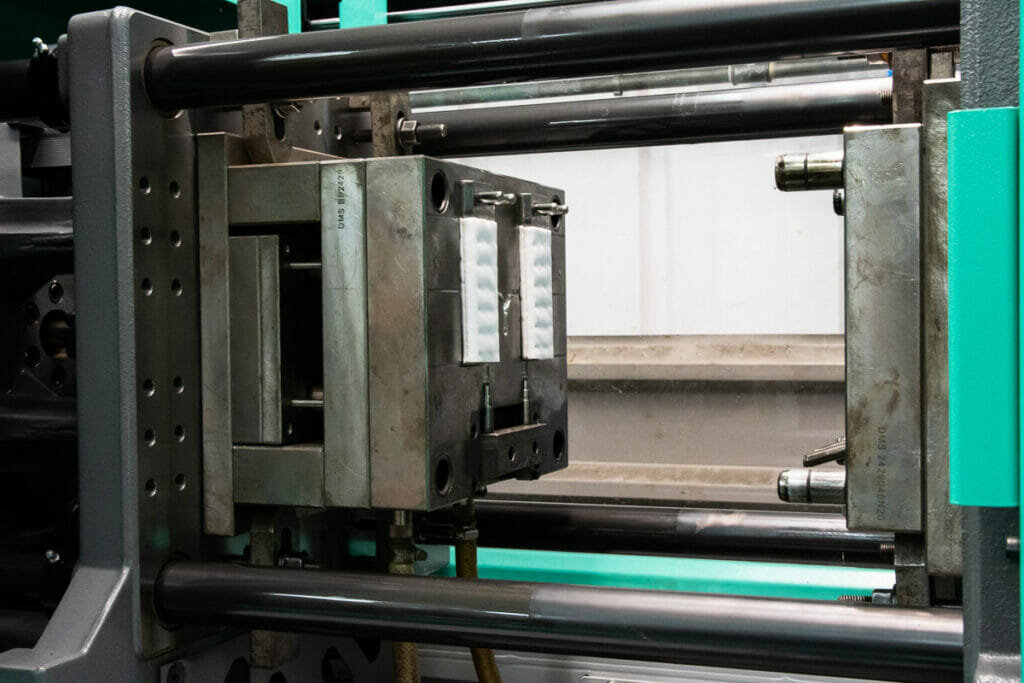 2011 "I started out at BEC around twelve years ago. Prior to that, I made filters for BEC in my own business, but after the big financial crash in 2008 Geoff and Graham kindly offered me a job at BEC. They've been good to me over the years, and I've been lucky to work with a great team that make the job fun!" – Danny Golden, Production Coordinator, Filters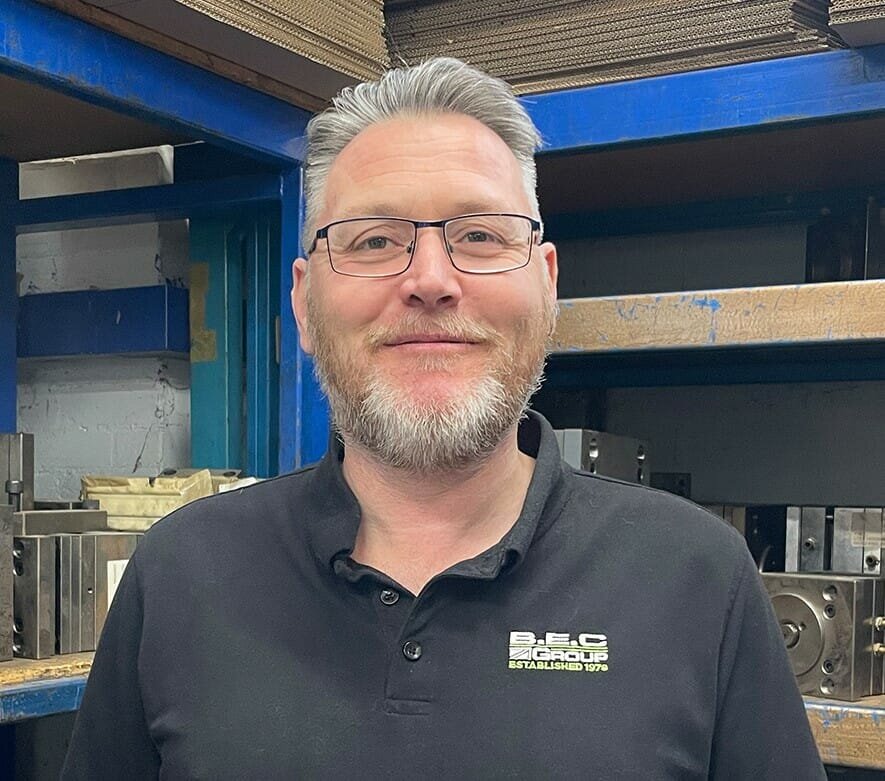 2020 In the midst of the Covid-19 pandemic, BEC worked with Protecting heroes and JNDC to produce rapid tooling and injection moulding for critical PPE face shields. From receipt of approved CAD to BEC, we produced first offs within eight days. Once these first offs were approved, we jumped straight into 24-hour production.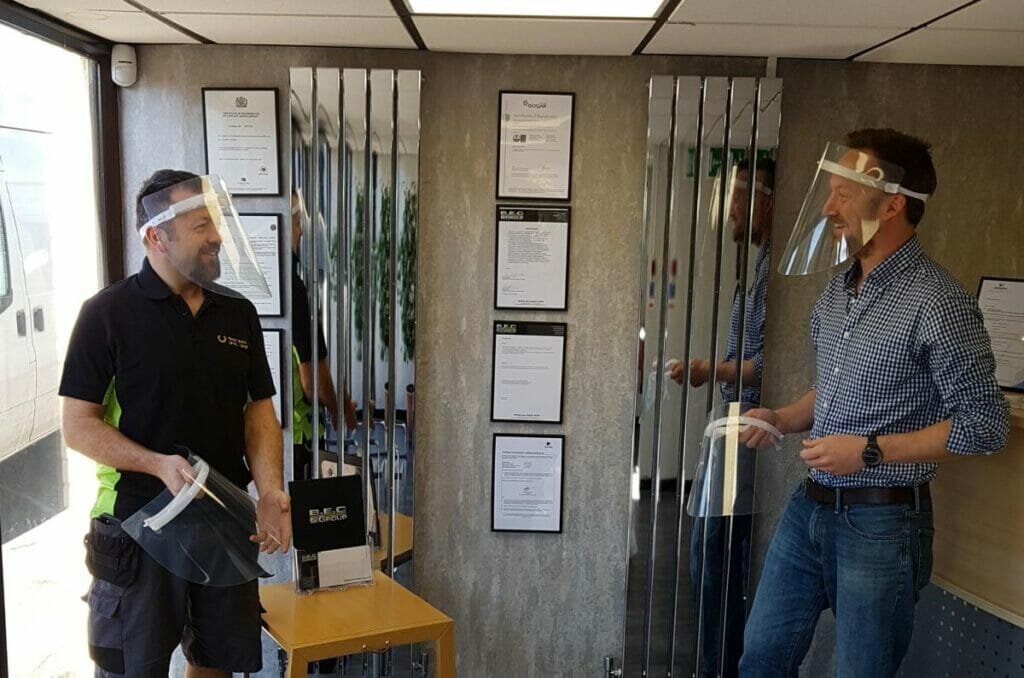 We're very proud of the milestones we've accomplished and the storms we've weathered over the last 45 years at BEC. We're lucky to have an amazing team and loyal customers that make the work enjoyable and interesting.
Here's to the next 45!