First Mats, a leading provider of industrial safety products, is thrilled to announce the expansion and overhaul of its popular range of Spill Kits. This improved range offers increased variety and clearer information, making it easier for customers to find the perfect spill containment products for their needs.
Spill Kits are designed to rapidly absorb and contain accidental liquid spills in all kinds of industrial environments. They include absorbent materials, such as pads and booms, housed in a convenient, portable container. These kits are critical for maintaining safety standards, preventing property damage, and minimising downtime in workplaces prone to spills, such as manufacturing plants, workshops, and labs dealing with oil, fuel, and other industrial fluids.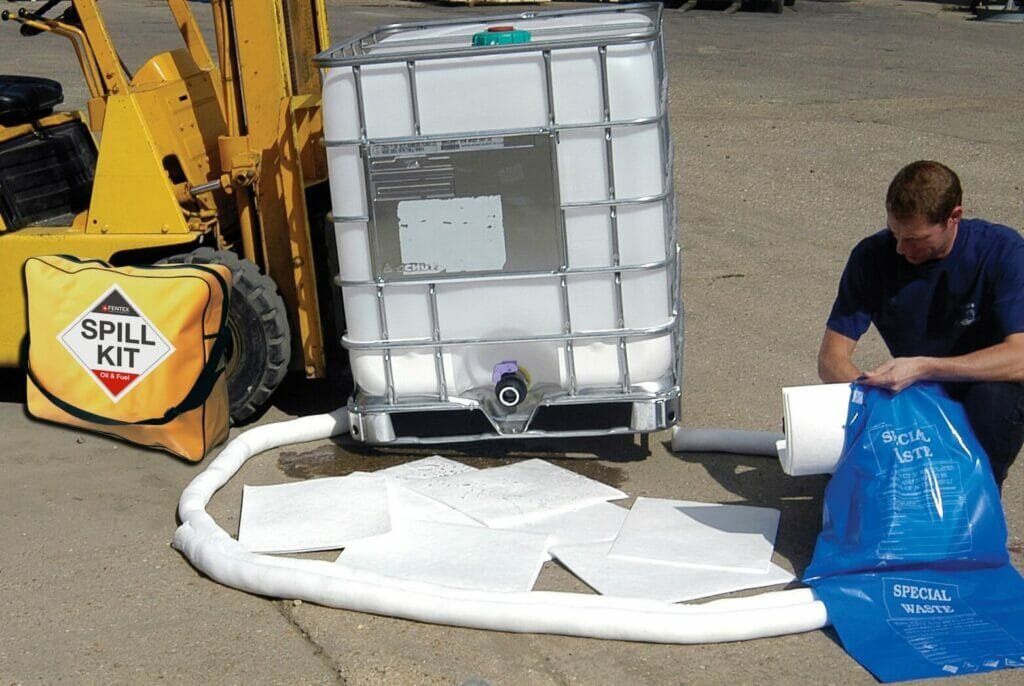 Following a comprehensive review and update, the First Mats range now includes more Oil and Fuel Spill Kits, Chemical Spill Kits, and Universal Kits, each designed to absorb all non-hazardous industrial fluids. These upgraded kits demonstrate the company's ongoing commitment to meeting the evolving needs of its diverse customer base.
"Our focus has always been on ensuring our customers can efficiently and effectively manage any industrial spills," said Richard O'Connor, Managing Director at First Mats. "With our improved range, we've made it simpler for customers to find the right spill kit for their specific needs."
The expanded Spill Kits range now includes options from 20 litres up to a massive 800 litres, providing a spill containment product for every size of industrial need. The most popular spill kits are the 90, 120, and 240-litre sizes, which cater excellently to manufacturing facilities and machine workshops.
First Mats is proud to offer fast delivery across mainland UK, ensuring customers can access these high-quality Spill Kits without delay. For more information about the new and improved range, or to place an order, customers can visit the First Mats website: https://www.firstmats.co.uk/collections/spill-kits 
About First Mats:
First Mats is a Birmingham-based provider of industrial safety products, trusted by businesses across the UK for high-quality products and impeccable customer service. With a commitment to innovation and customer satisfaction, First Mats continues to be a market leader in safety mats, spill kits, and a wide variety of other industrial products.