Jochen Kern, Head of Sales and Marketing at micrometal GmbH, Europe's leading specialist in photo-chemical etching (PCE), looks at the key considerations when promoting the capabilities of PCE as a versatile and advanced metal machining technology. PCE allows for the mass production of intricate and feature-rich metal parts and components by precisely chemically machining selected areas using photo-resist and etchants. Notable characteristics of the process include the preservation of material properties, the production of burr-free and stress-free parts with clean profiles, and the absence of heat-affected zones. In this interview, Kern explores how micrometal positions itself and the PCE technology with customers, and how communication with customers is crucial to optimal outcomes.
Q. Can you describe the key sales and marketing initiatives implemented at micrometal to drive business growth and market expansion?
JK. First and foremost we work on our language. Specifically, this means making our technology understandable to potential customers. Anyone interested must quickly understand what benefits they can generate for themselves through the use of micrometal's next-generation PCE process. We tend to communicate with simple text descriptions and illustrations where possible. We are aware that the photo-chemical metalworking technology that PCE is is still relatively unknown. Some call it industry's best kept secret. For this reason, we have made it our goal to achieve the widest possible reach with our marketing and communications work. Much of the substance of what we do is educative. We need to explain the technology and describe its applicability to a variety of industry applications. We do this through increasing activity on LinkedIn (where we can embed our messaging to an interested and qualified group of followers), and the optimization of our website content and its organic findability via search engines. In addition, due to the unique nature of our technology, we receive a lot of B2B media coverage, and we produce non-promotional educative outreach for such media outlets which positions PCE as a technology to be considered for an array of applications. On the sales side, we set ourselves the goal of building up expertise in certain selected industries and applications in order to gain a foothold there and generate cross-selling potential.
Q. How does micrometal demonstrate its competencies in photo chemical etching? Could you provide examples of how the company proves its capabilities rather than just making claims?
JK. In addition to our technological skills and capabilities, micrometal certainly also impresses with in-depth technical expertise, which extends from design recommendations to material competence, the consistent focus being the optimal design of the customer product. We have a dedicated team with vast experience, and we work collaboratively within micrometal and also with customers, encouraging a true partnership relationship in product development from design through to manufacture and delivery. We are not a job shop, and so our partnership with a customer is very important, and perhaps breaks a bit with the classic customer/supplier relationship that many customers may be used to. As a company our customers see us as reliable, with an unparalleled level of technical expertise and quality awareness. We demonstrate this not just in words but actions, and so first time customers invariably stay with us for the long term.
Q. What strategies does micrometal employ to effectively communicate its unique value proposition to potential customers?
JK. Our technology needs to be clearly differentiated from our competitors and also from alternative technologies such as punching or laser cutting. We try to communicate this clearly through the creation and distribution of educative articles and white papers, and via webinars, and short accessible videos etc… In addition, customers can access our international sales team that are always on-hand to provide information and application specific advice.
How do you identify and understand the specific needs and pain points of your target market, and how does this information inform your marketing and sales efforts?
JK. Obviously, we do this utilising traditional techniques and employ several strategies. Firstly, we keep our ear to the ground, and undertake consistent market research to gather insights on the industry, including customer preferences, existing challenges, and emerging trends. Additionally, we establish strong relationships with potential customers by engaging with them through industry events, trade shows, and online communities such as LinkedIn to gain firsthand knowledge about their pain points and requirements. Actively listening to their feedback and addressing their concerns helps us tailor our technology to meet their needs effectively.
To feed this information into our marketing and sales efforts, we adopt a customer-centric approach. We use the insights gained from research and customer interactions to refine our marketing messages and value proposition. We highlight the specific pain points that our technology solves and emphasize the unique benefits it offers. We craft targeted marketing campaigns that showcase how our next generation PCE process addresses the challenges faced by our target market. We utilize various channels such as content creation for relevant B2B media outlets, and social media platforms to reach and engage with our audience effectively. Furthermore, we train our sales team to understand the customer needs and pain points thoroughly, enabling them to communicate the value of our technology and tailor their sales approach accordingly. We also regularly evaluate customer feedback and iterate on our marketing and sales strategies to continuously refine and improve our efforts.
However, going back to the partnership relationship I mentioned before and which is so important for success, it is the customer feedback that it is most important to give us an insight into technical and commercial challenges. Every project, every customer is different and as I said before, we solve the challenges together in real time. This collaborative solutions-oriented approach is practiced in all areas of our company, and is where our reputation comes from and which is of ultimate benefit to our customers.
Q. Can you share any successful marketing campaigns or initiatives that have helped micrometal differentiate itself from competitors?
JK. Today, more than at any time before, the website is our shop window, and is the first port of call for prospective customers. Our strategy of optimizing the accessibility and findability of our website is having a very real impact. We receive enquiries from all over the world, most project-specific, but also enquiries from interested parties who want to get to know the PCE process in more detail.
Driving traffic to the web-site is key, and we do this by utilize search engine optimization (SEO) techniques which optimize our website for relevant keywords, improving its search engine ranking and organic visibility. We also develop compelling and engaging content, such as article outreach to B2B media, blog posts, videos, and infographics, that resonates with our target audience and positions us as a trusted authority in the area of precision metal component manufacturing and PCE. We also leverage social media platforms to share valuable content, promote our offerings, and interacting with our audience, driving traffic to our website.
What role does market research play in shaping micrometal's sales and marketing strategies? How do you gather and analyze market intelligence to stay ahead of the competition?
JK. Our sales department is structured in such a way that we can act as experts in defined industries and applications. As a result, important market and customer information is processed in a structured manner. We not only try to understand the today and now, but also look to the future with a plan in order to be able to grow with the needs of the market.
How does micrometal approach customer relationship management and customer retention? What strategies or programs are in place to ensure ongoing customer satisfaction and loyalty?
I am going to repeat myself here, but it cannot be stressed enough that the focus is always on the customer and the customer's specific application. We are renowned for our competence, reliability and total focus on the highest quality outcomes which is obvious when customers interact with us. In addition, we have modern manufacturing and inspection equipment, a broad portfolio of other value-added processes such as forming or overmoulding, and a large group of company experience to draw from under the umbrella of Wickeder Westfalen GmbH. Through surveys we know that customers are very satisfied with our delivery performance, availability, and our strategies to ensure security of supply . Our "oldest" customers have been buying from us for more than 20 years.
Can you discuss any innovative or unconventional marketing tactics that micrometal has utilized to stand out in the market?
JK. We are certainly well advised not to shut ourselves off from new ways of doing things. We are very open to new approaches and to analyse new opportunities. The challenges today and in the future lie in the right emphasis on ways to reach new markets and customers via "push" measures. To do this, we have to determine "where" we are looking or which applications and customers could have a need and potential benefit from our technology. Let's see what AI can offer us in this regard moving forward. Tactics should also include "pull" measures. Here, I come back to the question I was asked at the beginning of this interview, which key initiatives have been implemented to support growth. We value our homepage, SEO and SEM initiatives and try to be present in relevant channels.
Q. Looking ahead, what emerging trends or technologies do you see impacting the sales and marketing landscape for micrometal? How is the company preparing to adapt and capitalise on these changes?
JK. In times of complete information overload, the order of the day is to be brief. Say what's important! Ultimately, the art lies in making complexity simple. Furthermore, AI will certainly find its way into a number of sales and marketing-related methods and instruments. We will see what will be useful in the future and implement it accordingly.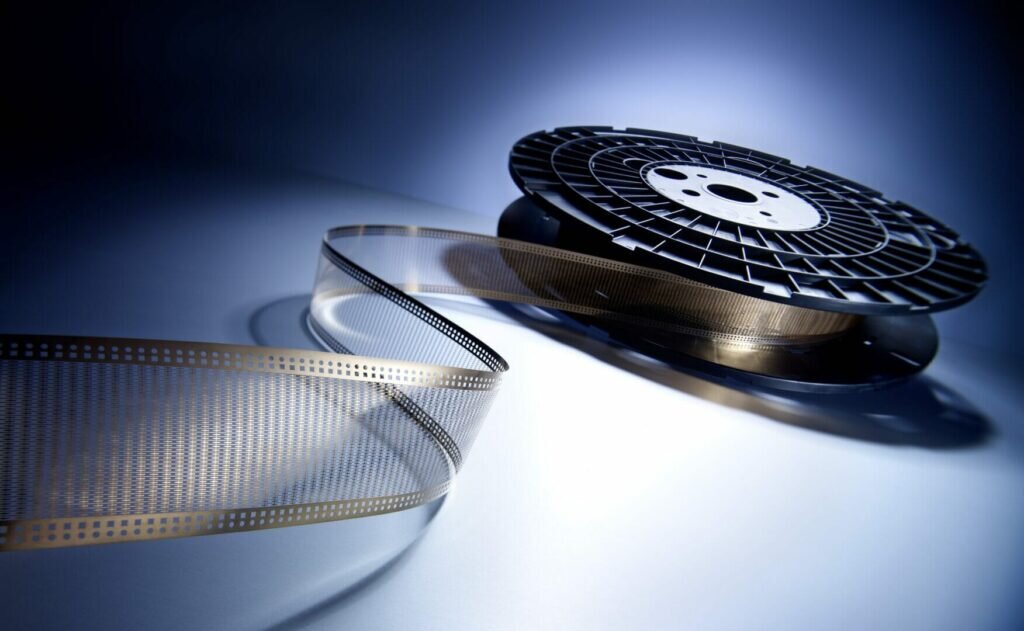 About micrometal
micrometal GmbH (incorporating HP Etch and Etchform) specialises in the industrial production of highly precise metal components. The 3 companies photo-chemically etch very large numbers of parts for a multitude of industries with an accuracy that is unique. The companies etch a huge range of metals, and deliver customer-specific, clean, complex components, free of stress and burrs. micrometal's, Etchform's, and HP Etch's combined processes and expertise offer the right solution for every challenge. The companies provide a one-stop-shop to customers looking to benefit from a world-class photo-chemical etching service.