WDS Components, the UK manufacturer and supplier of standard parts and components, has extended its range of clevis brackets and fork kits for use with actuators. New clevis fork brackets have been designed for integration with ISO 6432 actuators, and WDS has also added a larger 16mm pin size to its range of complete clevis fork kits. The new brackets and fork kits are intended for use with pneumatic, hydraulic, or electric actuators, and adds to WDS' existing range of linkages and components for pneumatic control.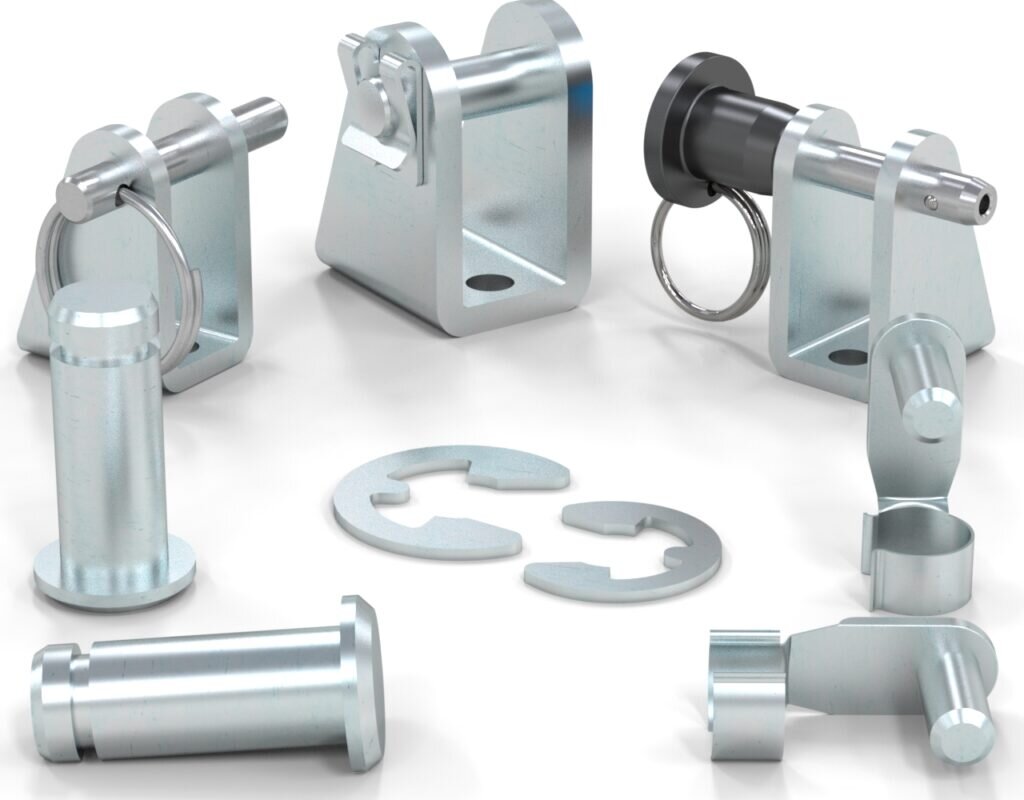 WDS' new clevis fork brackets enable ISO 6432 actuators to connect and drive a host of machinery or devices. Available in 6 mm and 8 mm bracket pin sizes, three connection styles are available. The detent pull pin features a spring-loaded ball that secures the fastener, providing a high level of security, while the quick release pin enables easy fastening and removal. Alternatively, the E clip provides a balance in ease of use and security between the detent pin and quick release pin designs. The brackets are manufactured in steel with added zinc coating for extra corrosion resistance.
The standard parts and components supplier has also extended the size range of its clevis kits, also known as yoke kits, that comprise a clevis fork, pin, and clip. The clevis fasteners form pin joints, used across a range of machine designs including actuator integration. The kit format enables easy selection and installation, removing the need for the customer to specify and select individual components.
The new range now extends to a 16 mm pin, up from the previous maximum of 12 mm. The new 16 mm pin size is available with virtually all industry-standard clip types, such as E-clips, safety clips, spring clips, and circlips, with 12 new styles in total. The new sizes of clevis fork kits are also manufactured in steel, zinc coated for additional protection.
The clevis brackets and clevis fork kits complement WDS' existing range of linkages and components for pneumatically controlled equipment. This includes filter regulators, lubricator units, valves, pneumatic fittings, tubing, and mounting brackets.
Full specification of the new parts is available online at wdscomponents.com. The website includes free to download CAD images, in nine file formats, for faster machine design integration. Non-specialist 3D images and line diagrams are also available.
Customers can quickly order products direct from the website, while the in-house customer service team can provide advice on integration and specification. Many parts are available in stock for same-day despatch, and bulk quantity orders, ideal for OEMs, are available across many part numbers.