Delivering a step change in price to performance ratio, it will enable exciting projects in the growing performance automotive and motorsport industries as an affordable and versatile solution for hypercar, supercar, and motorsport projects.
Dash developed the TR01 chassis to fulfil an unaddressed market need for an affordable high-performance 'off-the-shelf' carbon fibre monocoque chassis. As a large, single carbon component, chassis manufacture is incredibly challenging – particularly when performance, quality, and consistency are concerned. Given the substantial growth of the hypercar market as well as motorsport demands for more affordable monocoques, the TR01 offers a compelling 'off-the-shelf' solution.
The TR01 is suitable for any two-seat vehicle requiring a lightweight and stiff carbon monocoque and, although predominantly standardised, can be adapted to customer requirements. It offers a stiffness of 35,000Nm/Deg, weighs only 50 kilograms, and is priced under £30,000 – around 50% less than those currently available.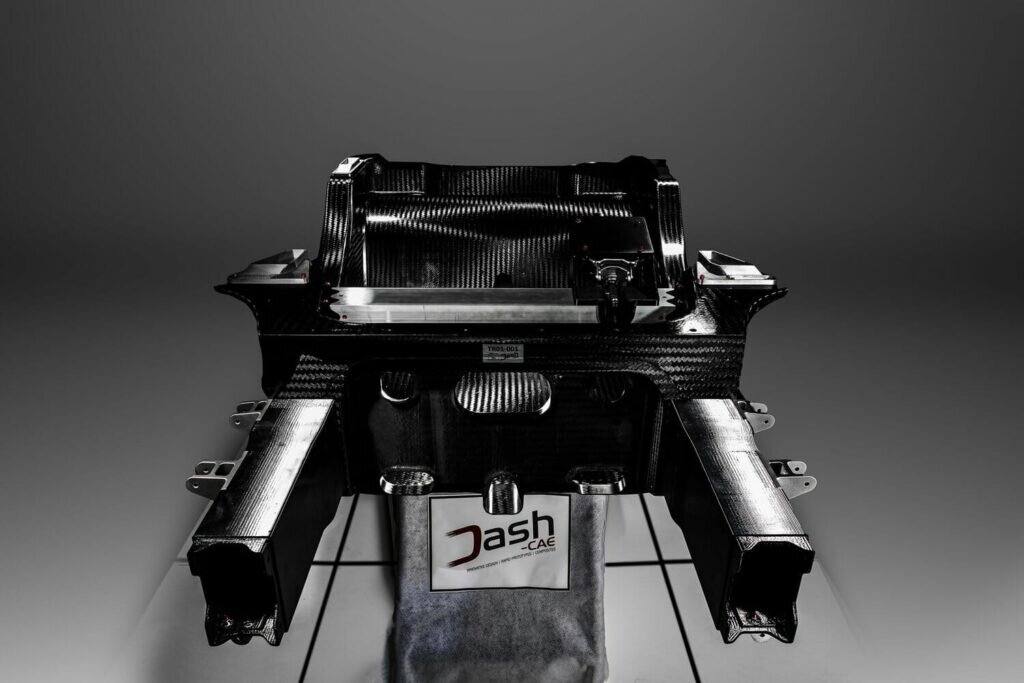 This impressive combination of relatively low cost and high performance is made possible thanks to Dash's innovative, manufacturing know-how. It is the most accessibly priced performance carbon monocoque on the market while also providing the versatility to accommodate different front/rear ends plus powertrains. Customers can customise the TR01 chassis to better suit their specific applications, including modification of the centre console design. The chassis was developed with proven structural analysis to ensure that the chassis could meet EuroNCAP/FMVSS test standards and provide exceptional crash protection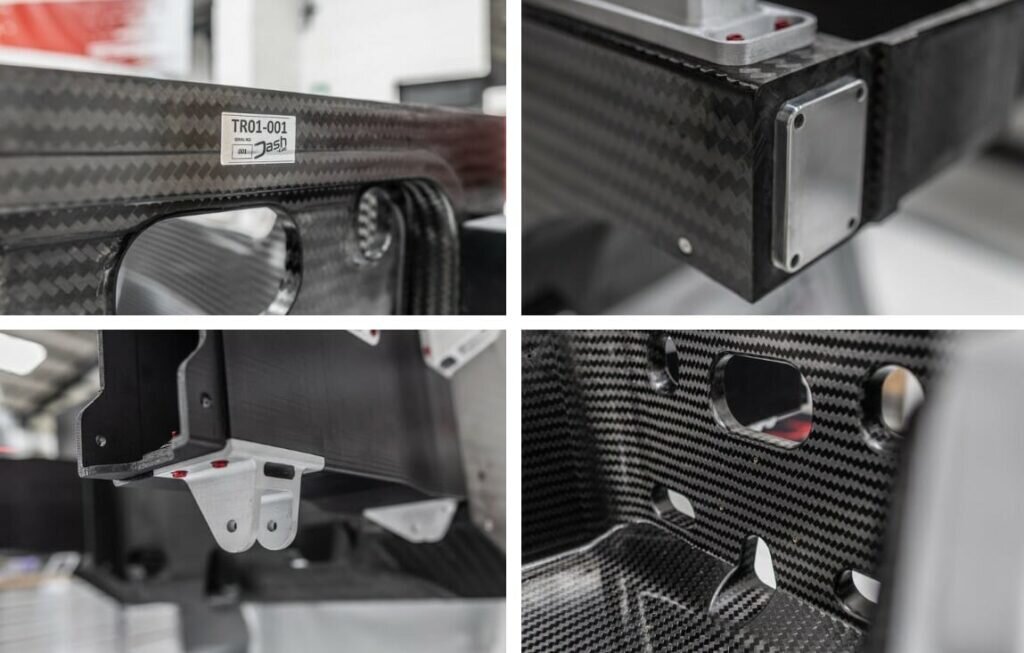 Dash leverages its in-house expertise in design, engineering, and manufacturing to deliver high-quality composite and additive manufacturing solutions for projects across various industries. The company's comprehensive capabilities include computer-aided engineering and design, composites understanding, engineering and manufacturing, including advanced additive manufacturing, tooling, and more. The TR01 leverages the company's extensive history of engineering and manufacturing for high-profile motorsport teams and programmes.
Tim Robathan, CEO at Dash, commented: "The TR01 chassis opens new possibilities for niche automotive manufacturers, and larger international OEMs by offering an affordable, versatile, lightweight, and high-stiffness carbon monocoque chassis. These programmes are often incredibly expensive and the ability to use a production carbon monocoque is a huge time and cost saving, without compromising performance. Our commitment to innovation and engineering excellence makes the TR01 an industry-disrupting solution that challenges traditional carbon chassis production and makes high-performance monocoques far more accessible."