FPT Industrial and Zhejiang Goodsense Forklift Co., Ltd., a major player in the world forklift
truck manufacturing industry and the leading manufacturer in China, have signed a letter
of intent for the supply of F28 engines to power forklift products for export to European and
American markets.

According to the agreement, FPT Industrial will provide more than 5,000 F28 Stage V /
Tier4F engines as the core power sources for forklifts to Goodsense Forklift over the next five
years. This partnership is expected to bring new development opportunities for both companies.
For FPT Industrial, this supply letter of intent represents the first successful application of
the F28 series in the Chinese market, and also a major breakthrough in the global market
for forklift products. For Goodsense Forklift, the opportunity to rely on an advanced, reliable
and sustainable power source means paving the way to achieving better performance in
overseas markets.#

The F28 engines for Goodsense Forklift will be available in versions with 43 kW and 55 kW
power output, providing performance equivalent to 3-4 l engines in a 2.8 l engine package.
By combining the advantages of compactness, high performance, and environmental
protection, they will easily meet the users' application requirements for limited space and
high productivity, making them the ideal solution for goods handling machinery.
In terms of sustainability, the F28 engine meets Stage V and Tier 4 Final emission standards,
featuring FPT Industrial's extremely compact after-treatment system. This solution uses a
Diesel Oxidation Catalyst (DOC) with a Diesel Particulate Filter (DPF), allowing the same engine
to meet both European and North American emissions regulations while guaranteeing
consistently high-power delivery.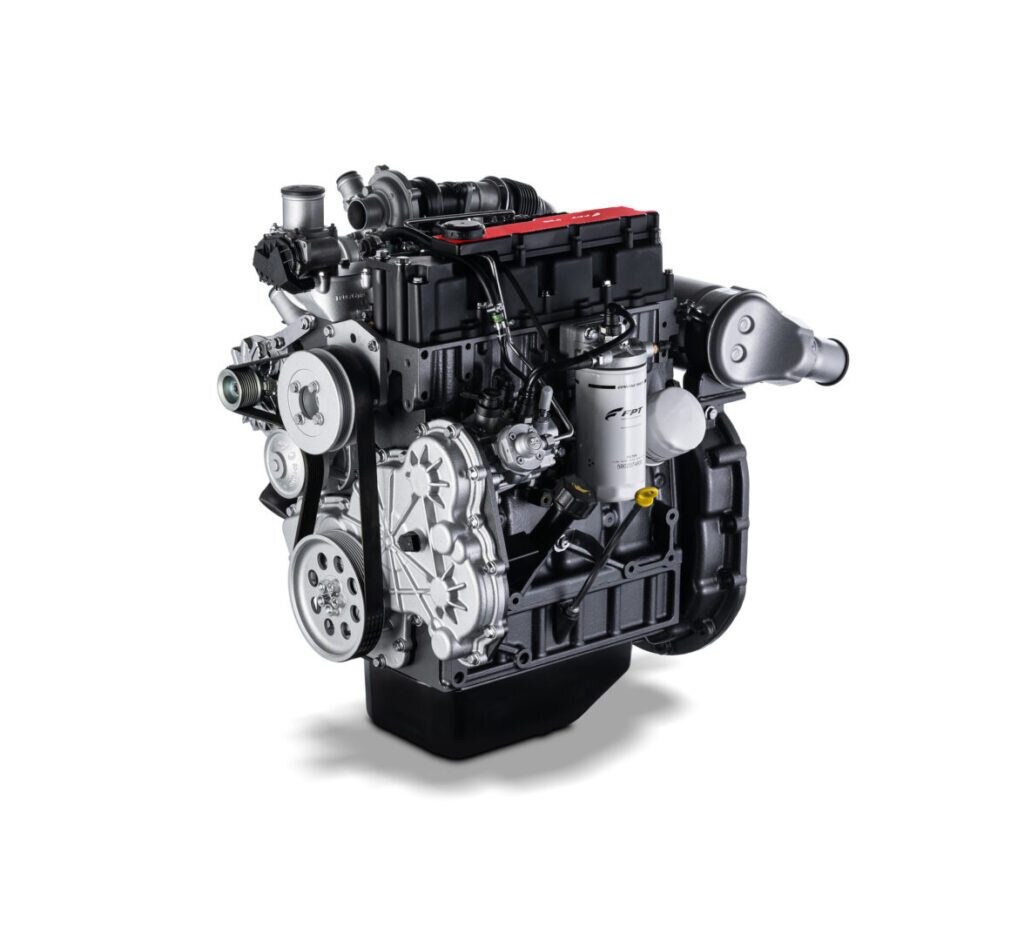 Facilitated one-side serviceability and extended oil-change intervals contribute to reducing
TCO and maintenance costs.

"It's a great honor for FPT Industrial to be awarded the first successful forklift application in the
Chinese market with Goodsense. I believe it is not only the start of a partnership with
Goodsense, but also an important foothold for our Brand in the forklift industry," stated Riccardo
Pavani, Head of China Powertrain Commercial Operations for FPT Industrial.

"Thanks to FPT Industrial's particularly compact and efficient solution for Goodsense, we can
support markets with stricter emissions standards such as Europe and North America," said
Chen Yunfu, Vice president & GM of Goodsense. "We are glad to begin our partnership with
FPT Industrial through this agreement, and look forward to further cooperation in the future."
Through the signing of this important agreement, both parties will further enhance their
relationship, leveraging their professional and resource advantages, and demonstrating new
results in mutual integration and promotion. At the same time, they will have the opportunity to
jointly expand and enhance equipment applications, with the common goal of creating
even more efficient and reliable green material handling solutions