The appointment of Bradley Greenwood as Bunting's European Sales Manager is in response to continued sales growth in magnetic separation, metal detection, and technical magnetics. Bradley heads up a sales team and representative network covering the whole of Europe.
Bunting is one of the world's leading magnetics companies, with two manufacturing facilities in the United Kingdom. Bunting-Redditch focuses on the design and manufacture of separation and detection equipment including magnetic separators, eddy current separators, metal detectors and electrostatic separators. Bunting-Berkhamsted designs and manufactures magnets, magnet assemblies, and magnetising equipment.
Bradley Greenwood joins Bunting to continue his distinguished sales and engineering career with high-tech equipment manufacturers. His career started with The IMC Group (renamed as Hanwell Solutions Ltd) in technical support and validation engineering for environmental monitoring systems. Whilst working at The IMC Group, Bradley studied at local colleges in Cambridge where he gained advanced qualifications in applied mathematics, electronic engineering, and advanced electronics.
The electronics qualifications and experience gave Bradley the opportunity to join scales and analytical instruments manufacturer Metler Toledo in a technical support engineering role. After several promotions, Bradley moved to Bizerba (UK) Ltd who provide hardware and software for the retail and trade industries. This was Bradley's first managerial role with a focus on products and applications.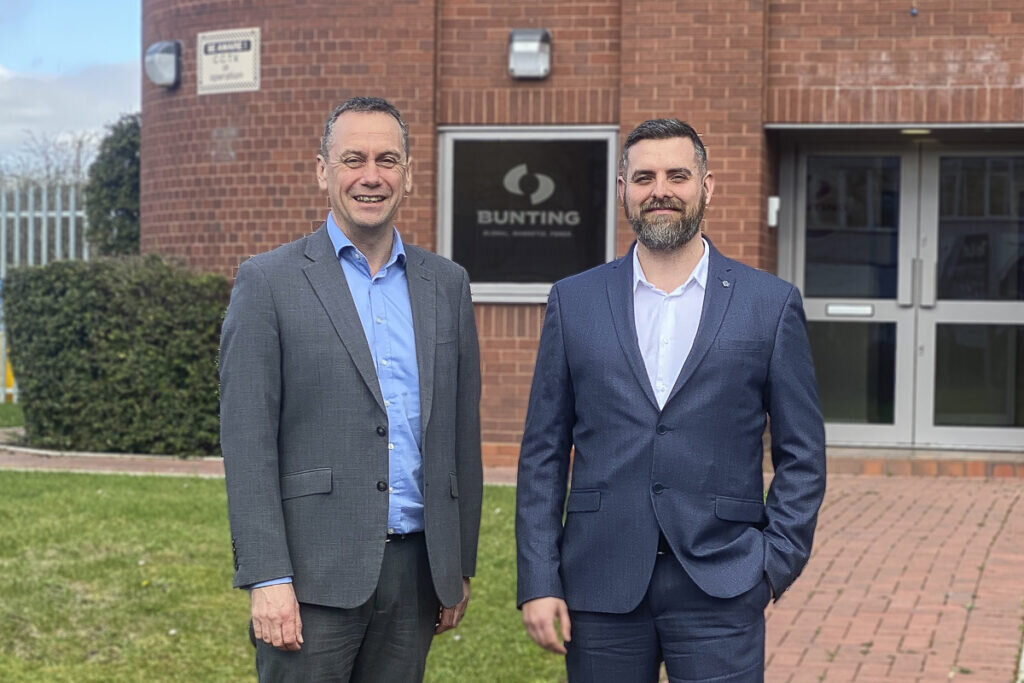 Bradley's experience with highly technical electronics equipment resulted in an opportunity to assume a Business Development Manager role for X-Ray equipment with Wipotec GmbH. This also led to Bradley moving to Loma Systems as the European Sales Manager, where he managed and developed the business for the range of inspection equipment across Europe.
As Bunting's European Sales Manager, Bradley is overseeing the continued growth of sales in magnetic separation, metal detection, and technical magnetics. Bradley's knowledge of process industry technology supports Bunting's strategy of developing business for metal detectors and magnetic separators in specialist industries including food manufacturing, pharmaceuticals, and chemical engineering. Bradley's experience in the food manufacturing sector, with metal detectors, checkweighers and x-ray foreign body detectors, will support Bunting's continued growth in this sector.
"The development of our European sales team is the foundation of our continued success," explained Simon Ayling, Bunting's European Managing Director. "Bradley brings a wealth of technical and managerial experience to the team, which is perfectly suited to our sales growth strategy targeting specialist processing sectors such as food."
For further information, please contact us on [email protected] or visit our websites:
Bunting-Redditch – www.bunting-redditch.com
Bunting-Berkhamsted – www.bunting-berkhamsted.com