Conservatory Outlet has been praised by the Mayor of West Yorkshire for its commitment to boosting industry and offering tens of job opportunities for young people in the local area.
The comments were made after a site visit by Tracy Brabin, which formed part of a wider fact-finding mission into manufacturing and how investment into the region could be increased.
Regarded as one of the UK's leading fabricators of windows, doors and living spaces, the company was chosen ahead of other Wakefield-based businesses due to its leading apprenticeship programme and status as a nationally recognised voice in the manufacturing and fenestration sectors.
Conservatory Outlet, which operates from its riverside facility on Thornes Lane Wharf, has seen the benefits that targeted investment brings and is a key voice in promoting industry as a great career choice.
By tapping into available funding, the manufacturer has driven through landmark improvement projects to its production capabilities, implementing a new digital transformation project, creating a dedicated Sales Training Academy and, recently, taking on five more apprentices.
As part of the visit, the Mayor was given a private tour of Conservatory Outlet's facility by the company's Head of HR, Karen Starkey.
On the walkaround, she met several staff members who have benefitted from the firm's industry-leading apprenticeship programme that has so far seen 40 people progress into full-time roles.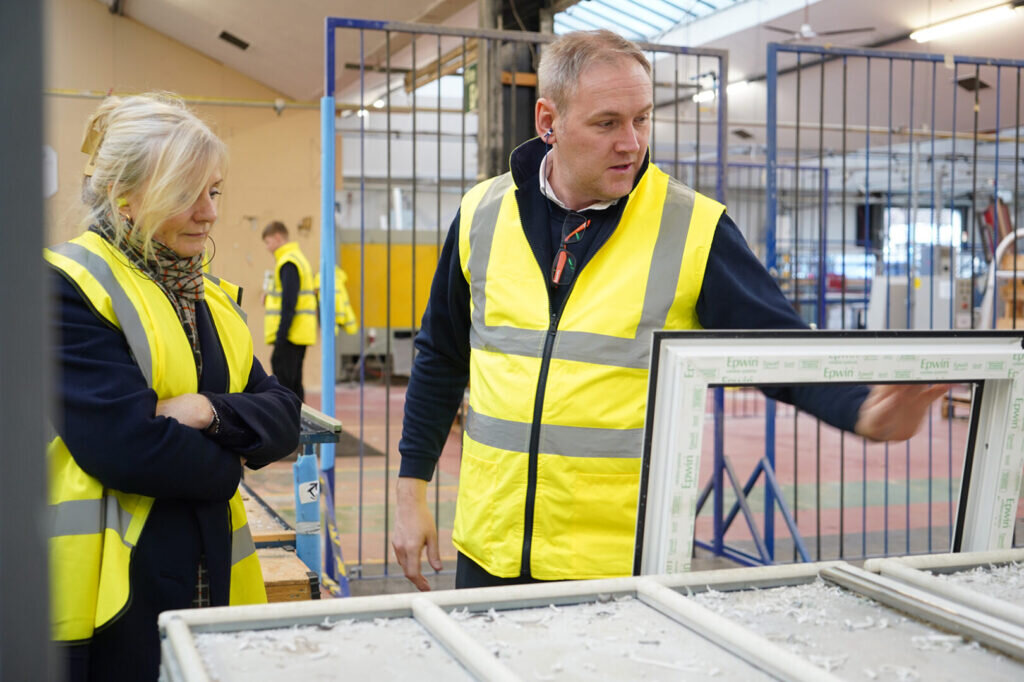 The Mayor of West Yorkshire, Tracy Brabin, said: "Ensuring that young people have the skills they need to succeed is one of my key priorities for West Yorkshire as it will lead to a stronger, more modern economy.
"We're investing in growth and productivity programmes for businesses right across the region and I'm thrilled it's making such a positive difference on the ground."
Karen Starkey added: "The Mayor's visit couldn't have been timed better for us, given that we've recently seen several apprentices move into full-time employment within the company, in roles as wide-ranging as Order Processing, Marketing, Finance and Fabrication.
"We're hugely proud of our local heritage and the way we invest in people in Wakefield and the wider West Yorkshire region. By doing this, we've been able to put tens of people on journeys to reach their full potential and forge lasting careers with us."
Karen added: "Developing talent is one of the cornerstones of our business. It was great to discuss this with the Mayor, whilst also showcasing how our work is levelling up the workforce in the region."
Conservatory Outlet is one of Yorkshire's fastest growing manufacturers, supplying a range of conservatories, doors, extensions, orangeries and windows, with the latest advancements in UPVC, composite and aluminium technology regularly added to its ranges.
The firm continues to support the Conservatory Outlet Network, which comprises 29 leading regional retailers, and this has helped increase turnover by 20% since 2020.
For further information, please visit www.conservatoryoutlet.co.uk or follow @conservatoryuk on twitter.