An innovative paint manufacturer has enjoyed a 30% increase in sales after tapping into expert support from the Manufacturing Growth Programme (MGP).
Herefordshire-based Natural Paint UK Limited, owner of the premium Edward Bulmer Natural Paint brand, has used specialist advice and funding to embark on a new marketing strategy and a Corporate Sustainability Impact Report so it can fully demonstrate the social good it delivers.
The results have been emphatic with a string of new contracts secured, including a deal that will see the firm's paint being supplied to one of the UK's leading national theatres.
Edward Bulmer paints will be used on sets and stage designs and have been chosen due to strict environmental criteria and their high-quality performance.
"The paint manufacturing market is about 30% down on last year, so for us to be going in the opposite direction is a fantastic achievement and testament to some of the improvements we've made," explained Emma Bulmer, Chief Executive and Colour Consultant.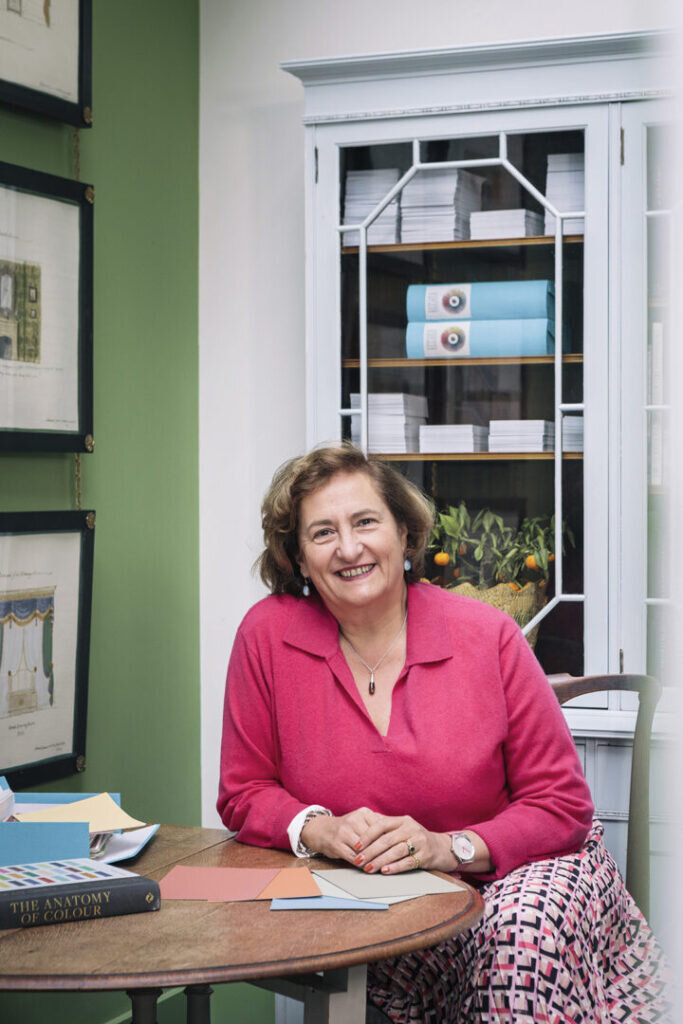 "As a fast-growing SME, you sometimes need to take a step back and seek expert advice and that's what we did with MGP. The Growth Manager identified the potential to boost our marketing strategy, redefine the brand and introduce more digital campaigns."
She went on to add: "The support, which was both financial and consultancy, has paid immediate dividends and we are seeing increases in customer satisfaction, repeat purchases and customer engagement on Instagram. Our website has also been updated to improve the client journey."
Natural Paint UK, which has recently opened its first shop in Belgravia in London, is known for using its design experience to translate historic references into paint shades that are perfectly tuned for fashionable modern living.
Manufactured at its factory in Pembridge, the products are the safest and the healthiest on the market being plastic free, breathable, 100% natural and baby, child and pet safe.
The company works primarily with clients in the home, leisure and interior design sector and can list customers such as Rita Konig, Salvesen Graham and Knight Design & Build.
Emma went on to add: "Another area we wanted to seek specialist advice on was for the possibility of installing bespoke production software.
"After much deliberation with MGP, we went with DEAR inventory that is directly linked to XERO accounting platform. This transformed our stock control and margin calculation, with the speed and accuracy at which we can process orders increasing dramatically."
The Manufacturing Growth Programme is currently the UK's largest and leading business support programme for SME manufacturers.
The initiative, which is designed and delivered by Oxford Innovation Advice and funded by the European Regional Development Fund (ERDF), has secured nearly £15 million in grants for 4300 companies over the last three years, creating and safeguarding over 10,000 jobs in the process.
With ERDF funds being phased out, MGP is due to end in March 2023 unless the 'essential lifeline for small to medium-sized manufacturers' can be incorporated into the Shared Prosperity Fund.
Catherine Bray, Manufacturing Growth Manager at MGP, concluded: "The fact we have been around since 2016 has meant I have had the opportunity to build long-term relationships with companies like Natural Paint UK.
"It's great to see it continue to access funding to support areas of business improvement, such as marketing, corporate sustainability, and systems development – all having a positive impact on the bottom line. Without MGP, the company could not have grown as fast as it has done."
For more information on Natural Paint UK Ltd, please visit: www.edwardbulmerpaint.co.uk. More details on the Manufacturing Growth Programme can be found at www.manufacturinggrowthprogramme.co.uk