SINEAX AM series for a stable and safe energy supply
The SINEAX AM series from Camille Bauer Metrawatt AG is a range of compact devices for measuring and monitoring heavy current networks. The quality of the display, intuitive controls, and measurement precision are all signs of the Swiss comprehension of product quality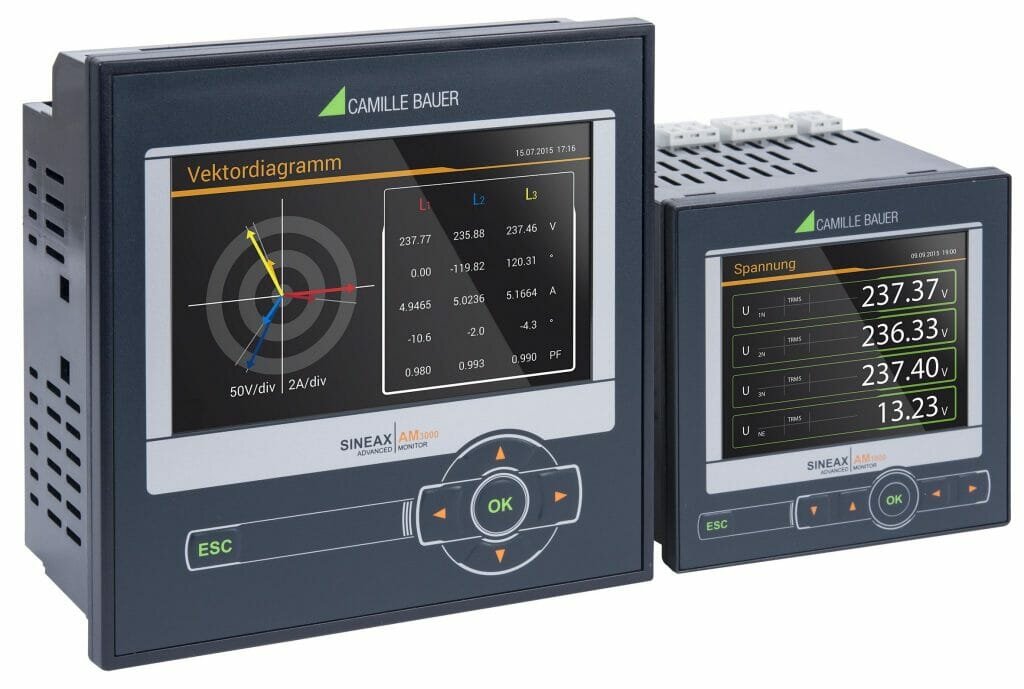 Photo: The SINEAX AM series is available in different sizes and versions. The devices can be used in all types of application. They allow you to see what can't be seen in the electric power network, and before there are negative consequences for people or equipment.
The SINEAX AM series from Camille Bauer Metrawatt AG is a range of powerful measurement devices. The measurement part of the device can detect more than 1500 measurement parameters which can be used to determine the mains supply status, energy consumption and mains quality. The parameterization is done either by control buttons and the intuitive TFT display or else using a web browser. In low voltage networks, nominal voltages up to 690 V with measurement category CATIII can be directly connected. By logging relevant data when an event occurs it is also possible to safeguard the mains quality (Power Quality).
The devices offer a wide range of functions which can be further extended with optional components. They can be integrated into the process environment by means of communications interfaces, digital I/Os, analogue outputs or relays. The universal measurement system can be applied directly to any type of power network. It is suitable of all kinds of power network from single phase up to 4-wire unbalanced circuits.
The devices are designed for versatile use in industrial systems, building automation or energy distribution. The SINEAX AM series devices are available in two different sizes for control panel installation and three different versions (AM1000, AM2000, AM3000) depending on the application and space requirements. The flexibility of the technical features of the AM series allows the device to be integrated in a high-level control and management system (for example a SCADA system or SMARTCOLLECT from Camille Bauer Metrawatt AG).