A leading UK packaging manufacturer is among the first companies to sign up for the pioneering Watkins Annual Steam Protection Service (WASPS), which guarantees business continuity during mandatory steam boiler inspections.
All steam boilers are subject to an annual insurance inspection, resulting in downtime for the boiler and potential interruption of manufacturing. The standard solution is to hire a temporary boiler; however, equipment availability cannot always be guaranteed, leaving manufacturing facilities potentially exposed and open to rapidly escalating downtime costs.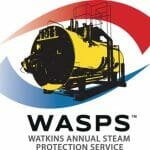 One of the first companies to sign up for WASPS is a leading UK packaging specialist with five manufacturing sites across the country, all using steam as a critical element in the production process.
Its interest in the scheme was sparked following an annual steam boiler inspection at one of its sites in December, which had to go ahead without a replacement hire boiler unit due to lack of availability, because of seasonal demand over the winter.
The forced shut-down resulted in an unplanned loss of production, resulting in additional costs and delays to orders.
The WASPS contract now in place ensures availability of a replacement boiler package for all annual steam boiler inspections at all of the company's sites, to ensure continuity of manufacturing. The agreement covers a six year period, (3 + 3 year extension).
The first stage is a comprehensive site survey carried out by Watkins' specialist team, to identify the plant support requirements across the customer's estate. This resulted in a 7000kg/hr 250psi trailerised steam boiler package being specified to cover all planned steam down-time.
Once the ring-fenced boiler support package is in place, Watkins' team liaises closely with key staff at all sites to programme anticipated annual inspections and co-ordinate boiler supply logistics to ensure it is always available when and where needed.
When the temporary boiler plant is not on a customer's site, it is held by Watkins on permanent standby to cover emergencies resulting from breakdowns or unplanned maintenance.
The arrangement overcomes the need for substantial capital outlay on new plant by the manufacturer, replacing this with a monthly payment that for tax purposes can be treated as a standard business expense.
The WASPS agreement includes full servicing and maintenance costs for the boiler rental plant for the duration of the contract, ensuring equipment is always in tip-top condition with no unbudgeted expenditure.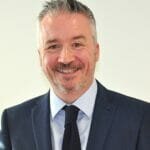 "The WASPS package provides complete peace of mind for end users in this position, ensuring continuity of manufacturing, budgetary certainty, and providing a valuable additional safety net in the event of plant breakdown. We are in discussions with a number of companies who are similarly reliant on steam plant, and believe this contract will be the first of many similar agreements in the near future."
For more details, call 0800 999 6365 or email [email protected] , or visit www.watkinshire.co.uk/wasps