– Distrelec, a trading brand of RS Group plc (LSE: RS1) and a global provider of product and service solutions for industrial customers, is adding network testing and analysis specialist NetAlly's new ethernet tester and security analyser CyberScope to its portfolio. This move further strengthens the company's network, data and communications offerings.
CyberScope is a handheld cybersecurity tool for any business dedicated to keeping the highest standards of security. It addresses the critical issue of vulnerabilities in network access layers, which can impact organisations of all sizes and shapes, from sprawling campuses to small office spaces.
The device provides thorough analysis, network vulnerability identification, portability and quick insights that can assist in finding possible security vulnerabilities before they develop into significant breaches. Its integrated Nmap (Network Mapper) technology scans and maps network devices, providing details on open ports, service versions and operating systems. The integrated AirMapper™ Site Survey feature quickly converts any floor plan PDF or image file into a detailed site RF survey, mapping the presence of Wi-Fi and BLE devices and clients on site using a heat map. CyberScope can simultaneously discover network topologies and perform Nmap investigation of discovered devices when its second management radio is connected to the network.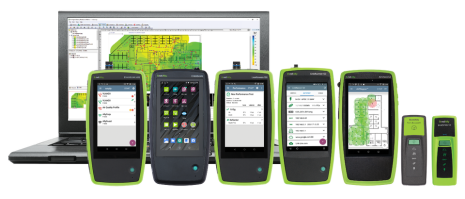 In an era where online security breaches are becoming more frequent and sophisticated, Distrelec enables site administrators to operate with peace of mind.  "We are thrilled to incorporate CyberScope into our portfolio, enabling our clients to maintain the highest level of network security. They can be assured that their access layers and websites are safeguarded and in full compliance with the latest industry regulations too", says Dominic Devlin, Senior Product Manager at Distrelec. "CyberScope enables organisations to take a proactive stance in identifying vulnerabilities and addressing potential security risks."
For more information about Distrelec and its large portfolio of products, simply visit www.distrelec.com.