(Sheffield, United Kingdom, 1st November 2023) Final preparations are taking place for Formnext 2023 at Rivelin Robotics for what is set to be an exciting event for the company and the AM sector in general. In Hall 12 on stand E41, Rivelin will be showcasing its Netshape® robots for the fully automated post-processing of metal AM parts, and as such finds itself at the centre of the most dynamic area of AM, the streamlining and automation of the entire AM process chain.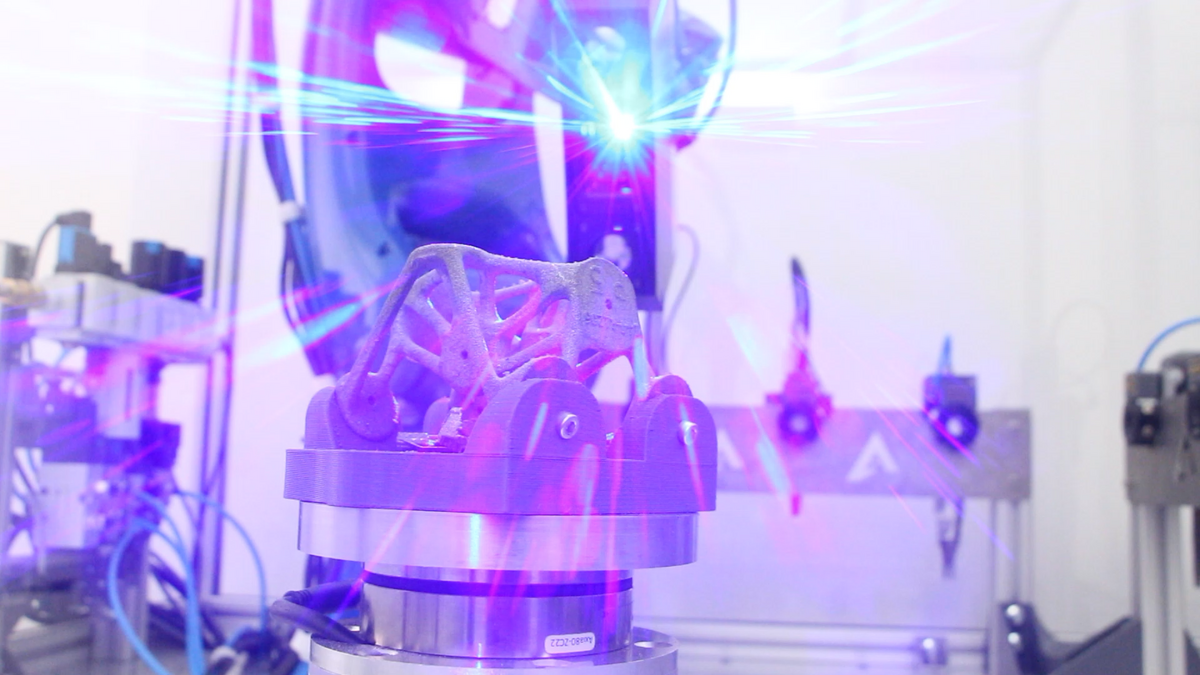 With AM now being adopted more and more as a production technology, all links in the AM process chain are being scrutinised, with the focus on speed, cost-effectiveness, efficiency and accuracy. Nowhere is this more obvious than in the area of metal AM post-processing, which has been predominantly a manual job, with all this implies in respect of cost, time, safety issues, and lack of repeatability. Rivelin stands at the vanguard of innovative solutions to bring metal AM post-processing form the analogue age into the digital age.
Robert Bush, CEO at Rivelin says, "It is fair to say, standing at the epicentre of the revolution that is taking place as AM works to become a fully automated production technology, that we are acutely sensitive to the chatter going on in the sector, chatter that we feel will dominate Formnext 2023. The AM sector stands on the cusp of unprecedented growth and potential, but to fully realise this promise, the integration of fully automated post-processing technologies for metal AM like the ones Rivelin has developed is non-negotiable. As AM scales up to meet the demands of a whole range of industries, the post-processing phase — which includes tasks like support removal and surface finishing — becomes a bottleneck, causing inefficiencies in production timelines and compromising on part consistency. Automated post-processing not only streamlines workflows, enhancing throughput and reducing lead times, but also ensures repeatability, consistent quality, and lowers operational costs, making it the linchpin for the AM sector's transition from prototyping to full-scale production."
Rivelin produces various metal AM post-processing cells, including the NS0, the NS1 and the NS2, each of which contains robots from partner Yaskawa Europe, which are controlled by Rivelin's Netshape software. Visitors at the show will be able to see an example of the cells which are effectively enclosed micro-factories that combine an industrial Yaskawa robot equipped with an array of tools, state-of-the-art sensors and processes to ensure dexterity and driven by the powerful NetShape® control software that the company has developed. The intelligent software uses both machine learning and traditional deterministic control theory to optimise the quality and repeatability of support removal and finishing. The result is an automated support removal and finishing solution that reduces defects in parts by up to 90%, results in a significant reduction in operational costs, and elimination of human risk and variability.
Bush concludes, "We invite all Formnext attendees to come and see us at the show. Not only are we exhibiting our Netshape® robots, but we are also showing a working full scale concept of a solution for the depowdering of internal channels and cavities which is being developed in partnership with leading innovator in this space, Solukon. This is another example of the innovative developments that are taking place in the area of automated metal AM post-processing. As the technology becomes more sophisticated and parts produced become more and more geometrically complex, so the post-processing issues become trickier and trickier. Come along to stand E41 in Hall 12, and we can discuss how Rivelin Robotics can revolutionise your use of metal AM."