Distrelec, a trading brand of RS Group plc (LSE: RS1), a global omni-channel provider of product and service solutions, is adding RS' own brand of products, RS PRO, to its portfolio.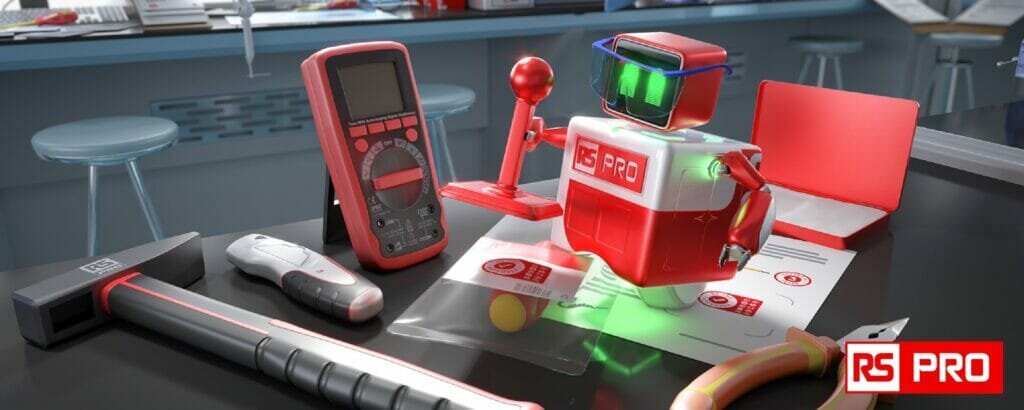 RS PRO's ever-expanding range offers more than 80,000 products across over 1,500 technologies, covering all working environments. RS PRO products are currently sold in 32 countries across EMEA, APAC and Americas to more than 600,000 customers.
The initial launch on Distrelec's webshop features over 1,000 products across multiple categories, particularly Automation, Electrical Engineering, Electromechanical and Tools, including almost 80 Test and Measurement lines. Additional products will be added in the following months. "This launch marks just the beginning and solidifies our commitment to offering unmatched quality and exceptional value to professionals. We are also offering our customers a broader range than ever before as a consequence of joining the RS Group", says Raj Patel, Managing Director, Distrelec.
Distinguished by the RS PRO Seal of Approval, a hallmark of excellence, customers are guaranteed products and components that undergo rigorous testing, inspection and auditing to demanding standards. RS PRO prides itself on three pillars of excellence: quality, choice and value. This is demonstrated through exceptionally high standards of products, backed by a robust three-year warranty across most of them.
"We are really excited to offer our high-quality products and solutions to new customers", says Jerry Abraham, President of RS PRO. "This will help us to enhance our brand presence in continental Europe, especially in Germany, Switzerland and Sweden."
For more information about Distrelec and its large portfolio of products, simply visit www.distrelec.com.