Sauber Technologies bets on S1 shot blast machines from AM Solutions
Since 2021 Sauber Technologies and AM Solutions – 3D post processing technology have been closely cooperating in the field of additive manufacturing. For post processing of 3D printed metal and plastic components Sauber is utilizing several machines supplied by AM Solutions. These highly efficient post processing units were specially adapted to the technical requirements at Sauber Technologies.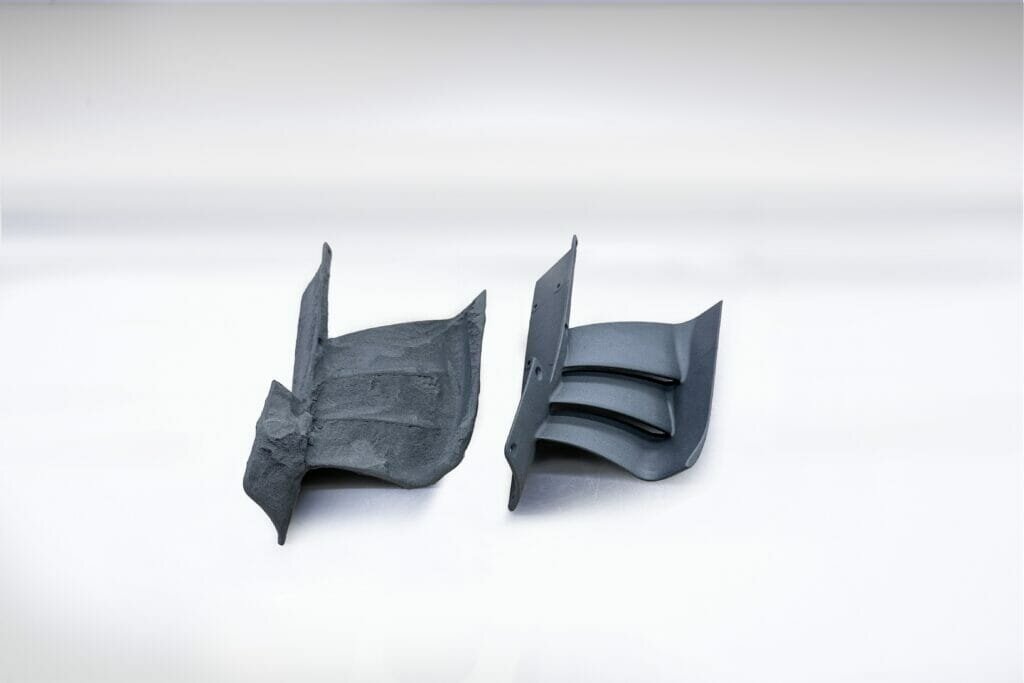 Sauber Technologies, known for its high-value 3D print solutions for formula 1 racing cars and other industries, has been successfully cooperating with AM Solutions – 3D post processing technology for several years. For example, about one year ago the company purchased a S1 shot blast system for post processing of HiPAC components produced with the SLS printing technology.  The S1 offers a significant technical advantage by performing the post process steps "cleaning" and "surface finishing" in one single machine with only one blast media. Vitor Sousa, team leader for additive manufacturing of plastic components at Sauber Technologies AG, explains: "Since the S1 system can handle multiple functions, it reminds us of a bit of the multi-functionality of a Swiss army knife. While in the past we had to manually rework and shot blast the printed components separately, today we only have to remove the finished parts from the S1 and visually inspect them. With an average batch size of 20 work pieces we save at least two hours of valuable time per post process cycle."  The S1 produces not only very consistent and excellent results but handles the components very gently. The latter is especially important when extremely delicate components with complex shapes must be processed.
Polystyrol offers numerous benefits
The blast media used in the S1 post processing system is made from polystyrol. Vitor Sousa continuous: "In the past we used glass beads, which were less expensive. But because of their high wear-rate they had a considerable shorter life span. The polystyrol media offers a 15 times higher usable life resulting in significantly lower operating costs. An additional benefit is that compared to glass beads the polystyrol media creates more attractive and shiny surface finishes. In addition, we do not have to change the blast media for the process steps "cleaning" and "surface finishing." And the risk of media contamination by using two different media has been completely eliminated." The high uptime of the blast media is ensured by a sophisticated media cleaning and recycling system integrated into the S1. The optimal tuning of the filter units, cyclone and media screen guarantees the reliable separation of residual powder from the blast media. The media cleaning and recycling system also reduces the amount of waste and makes the entire process more sustainable. Finally, with its lower abrasivity the polystyrol media produces a higher uptime of critical equipment components and thus simplifies maintenance and reduces the operating costs.
A custom-engineered solution for the customer
"Because in our production area space is very tight, the standard S1 system was too big to fit into our setup. Therefore, we needed a solution with a lower footprint", explains Mr. Sousa. To meet this challenge AM Solutions – 3D post processing technology modified the S1 concept by creating a mobile dust collector. Such engineering flexibility is possible, because AM Solutions develops and produces its equipment in-house at its Untermerzbach location in Germany. The company developed another special space-saving version of the S1 for the treatment of white SLS material at Sauber Technologies. By processing the white SLS and the black HiPAC components in separate machines the risk of discoloration was completely eliminated. Mr. Sousa concludes: "With AM Solutions we have a partner who offers not only standard equipment but who perfectly understands our requirements and provides us with tailormade solutions. "On the basis of this highly successful technological partnership other engineering developments are already on the drawing board.
The S1 is available to see in AM Solutions' Customer Experience Centre (CEC) in Knowsley, U.K. The CEC has been set up to enable customers to come along, see what technology options AM Solutions has for the finishing of both plastic and metal AM parts, and to discuss with the experienced team what solutions are best suited to particular products.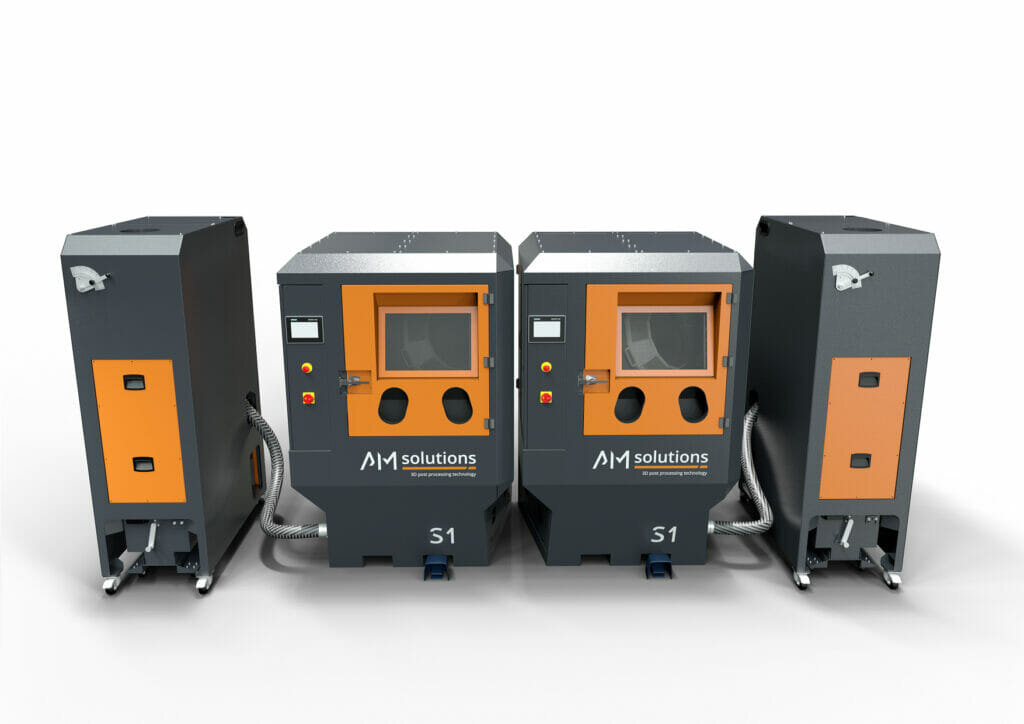 For more information please click here: www.solutions-for-am.com