The cycling industry is particularly fast paced and innovative. At the highest competitive levels of both road and track cycling there is huge demand for innovation and improving the performance of bikes. Over the last couple of decades, UK cycling has reached a pinnacle and garnered widespread coverage that has contributed to an increase in amateur cycling. As a result, many retail customers and amateur cyclists want access to the same technologies that professional teams benefit from soon after launch.
Historically bike designers have always worked around international standards and commonality of parts but over the past decade there's been a trend away from this, as brands search for better integration of systems, unique selling points and ever smaller marginal gains.
The result of all this is a bike industry that can barely keep up with demand and expectation with a wide range of opportunities. MagCAD Designs Ltd was founded and is run by Andrew Magnier, a former British National Track Champion and MEng Aerospace Engineer. This essentially means that Andrew has experience at the highest levels of cycling together with the technological skills and expertise to offer the highest quality of cycling products.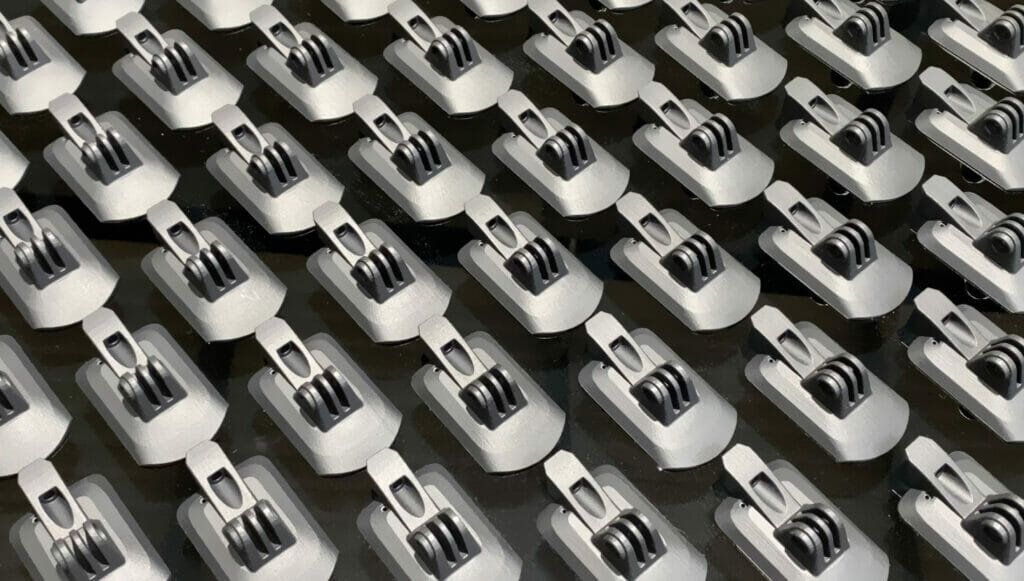 With this strong foundation of knowledge and expertise, MagCAD, based in Staffordshire in the UK, is able to consistently deliver innovative parts and products to its increasing customer base. MagCAD partners with 3DPRINTUK for production of these parts on demand, with the business continuing to experience tremendous growth. 3DPRINTUK spoke with Andrew recently to better understand how 3D printing in general, and 3DPRINTUK specifically enables MagCAD to thrive and grow as a business.
3D printing has proved to be a valuable and flexible tool for SMEs like MagCAD. It has been widely adopted as a product development tool for faster time-to-market. MagCAD does indeed use 3D printing in this way but has also adopted it for the production of parts. Andrew Magnier explains how 3D printing processes support the MagCAD business model, rather than using alternative manufacturing processes: "The 3D printing process is fundamental to our business model. It allows us to react quickly to new opportunities. We can develop, test and validate components in a greatly accelerated timeline. For production, though, it reduces our upfront investment — both in terms of time and cost — compared with more traditional manufacturing methods. It also allows us far greater design freedom for creating complex geometries that are not then subsequently restricted by tooling and traditional manufacturing considerations."
MagCAD produces a range of parts and products for its clients, here Andrew provides some insight into how the company operates and delivers for its customers: "We will receive a design request from either a cyclist, cycling brand or bike shop. Typically, these are requirements to attach smart devices; GPS computers, lights, cameras and so forth, to part of a bike such as the handlebars. We will always assess the feasibility of each request before making a commitment to develop parts. When we first started out, we would tackle most requests but as the business has grown, we have had to become far more selective as we now receive hundreds of design requests every week."
"A good example would be our MagCAD Bosch Kiox E-Stem 300 Mount which was developed with the team at True North Cycle Hub in Upper Hulme. We recognised the stock computer mount supplied with the latest Bosch equipped e-bikes was a little basic and there was an opportunity to improve the setup. Together with the True North team we produced a mount that moved the Bosch display off the handlebar and onto the top of the stem, improving the aesthetics and reducing the impact of dirt and debris. The design has proved very popular with cyclists all over the world."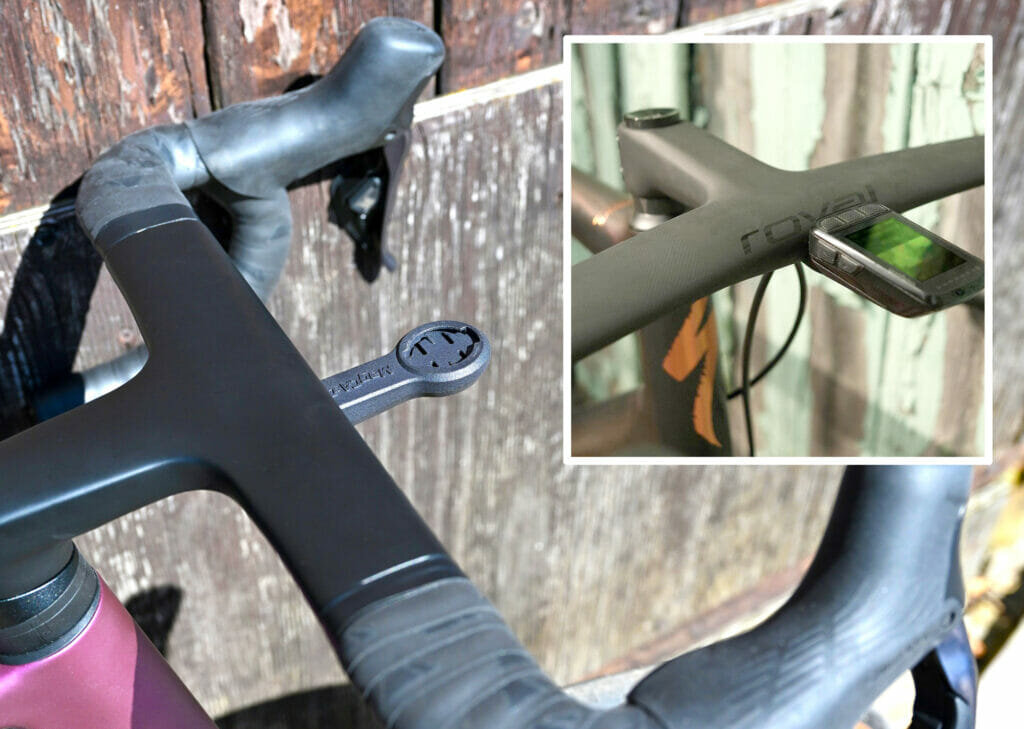 Since its inception three years ago, MagCAD has experienced significant growth and is on track to 3D print 9000+ parts this year, more than double last year's volume. The team typically prints individual parts in batches of 20–50, which helps them to manage their inventory efficiently. However, with a growing portfolio, which is now over 350 individual designs, it is important that they are able to scale up the batches to 100+ parts each order. Having 3DPRINTUK as their production partner, means that they can do this easily.
MagCAD's expanding range of products directly benefit from being produced by 3D printing. Often, they are parts that could not have been produced any other way. Andrew explains more specifically: "A number of our parts include complex locking interfaces and overhangs. Typically these design details can't be produced in one single piece by injection moulding as the tooling required can't then release the formed part. We can also 3D print much thicker material compared with most other plastic processes, which usually require thin sections to minimise thermal deformation and shrinkage. In addition, we often get requests to make small modifications to existing designs. Something as simple as increasing the length of a part or adjusting the orientation. Sometimes our customers will spot opportunities to use existing designs in a slightly different way and we're able to make the necessary changes very quickly. That's one of the key strengths to the 3D printing process."
Andrew went on to explain how 3D printing supports production on demand for a SME: "Through the growth of our business we've seen a number of large unpredictable spikes in demand for particular products, often driven by discussions and customer posts on social media. That means, despite our best efforts, we can very quickly sell out of items that we considered were held in good quantities. Being able to reproduce parts on demand, quickly and reliably, allows us to react to these trends. Rather than being a headache, it's hugely satisfying when a simple customer post on social media spikes huge interest with other fellow cyclists."
He also identifies key benefits for the company: "Overall the 3D printing process, and more specifically the industrial systems at 3DPRINTUK, allows us to simplify and optimise the design, reduce post manufacturing assembly processes and reduce time and costs. All of this benefits our customers as we can pass these time and cost savings on to them."
We also spoke with Andrew about why MagCAD chooses to work with 3DPRINTUK as a preferred production partner. There is no one single reason, rather there are many stand-out incentives for why MagCAD continues to utilise 3DPRINTUK services.
Andrew initially identified 3DPRINTUK back in 2020 when searching for a UK-based 3D printing service provider, in anticipation of the likely disruption caused by Brexit. Until this point most of the company's 3D printing requirements had been fulfilled by European based facilities. However, as Andrew explains: "3DPRINTUK's instant online pricing model showed us that its costs were very competitive and would scale well with our business. Initial test runs also demonstrated that the quality of parts is outstanding and the 3DPRINTUK team is very communicative and knowledgeable. We found some differences in model processing and printer tolerances but were able to adjust our designs accordingly and were soon able to produce batches of very consistent, reliable parts."
Andrew was also keen to testify of his experience with a number of different features that 3DPRINTUK offers as part of its service; many of which are unique to the company and have been developed by the in-house team.
Expanding on the online ordering process, Andrew said: "The process of placing an online order has always been reasonably quick. But the latest website updates have significantly improved page loading speed, which was starting to restrict the size of our orders. We can now place large orders in a matter of minutes, allowing us the time to concentrate on other areas of the business." He went on the comment on the options for uploading 3D digital files, including the ability to lock-in build orientation for each part. 3DPRINTUK has always used its experience and expertise to orient all parts for optimum results, however, customers can now take full control of part orientation to achieve the best aesthetic and functional outcomes for their applications. Andrew commented directly on this: "When we first started working with 3DPRINTUK we would follow up every order with an email and illustrations to fix the print orientation. It worked really well back then but wouldn't be sustainable now the business has grown. The ability to now lock the print orientation at point of order is fundamental for us to ensure every component performs as expected, functioning for many years of use without issue."
Once an order has been placed, 3DPRINTUK customers have direct access to real-time updates, a feature that impresses Andrew: "We particularly like the real time status updates online. It allows us to manage both our own and our customers' expectations. More often than not orders arrive quicker than expected but it's reassuring to follow the process."
In terms of strength and quality of parts, MagCAD predominantly utilises the SLS 3D printing process from 3DPRINTUK. Andrew is clear and concise in the reasons why: "The material and process offers a fantastic balance between strength and stiffness. We understand its performance and limitations well and that means we can have confidence in the parts that are produced." In terms of post-processing services from 3DPRINTUK, MagCAD gets the
vast majority of its parts shot peened and dyed black. Andrew says: "We offer colours to our customers as special orders but 99% of sales are for black components. This combination of post processing and finishing produces superb quality parts. We particularly love hearing back from customers who maybe had reservations about 3D printed parts but whose expectations have been by far exceeded."
Quality control is essential to MagCAD and Andrew, and this aligns very well with the values of 3DPRINTUK. According to Andrew: "MagCAD has a number of processes in place to ensure the level of quality we maintain is particularly high and it's great to see 3DPRINTUK also prioritise quality as much as we do. Every single component that's sold directly by us is tested before it's shipped. I'm an Engineer before anything else so for me the number one priority is quality and we will only supply something which we would be happy purchasing ourselves. And I'm quite particular."
Another area where MagCAD and 3DPRINTUK align is on lead times and delivery, Andrew explains: "We try where possible to use the Economy service from 3DPRINTUK. That helps us manage our cost of sales and allows 3DPRINTUK to manage their production schedule better. Through the Economy service we can fulfil most non-stocked orders within 2-3 weeks. We will, however, use the Express service when we're looking to develop new designs quickly or where demand for particular parts has far exceeded our expectations. With the Express service we can often get a new design iteration from concept to testing within a few days which is exceptional."
Summing up the working partnership, Andrew commented: "We've always found the support received from the 3DPRINTUK team to be outstanding. We are able to share knowledge, ask technical questions and get prompt answers to queries. Business is two-way and it's critical that our expectations are aligned with the 3DPRINTUK team for a successful working partnership, which they are. Working with 3DPRINTUK is a pleasure and we're very excited to see where we can take the partnership in the near future."
ABOUT 3DPRINTUK
3DPRINTUK are specialists in low volume production using state-of-the-art powder bed fusion (PBF) 3D printing systems with polymer materials. The company bridges the void that exists between prototyping and injection moulding, such that if tooling costs are prohibitively expensive for an application that does not require the volume demanded by injection moulding, 3DPRINTUK can provide a high quality, cost-effective and fast solution.
3DPRINTUK has mastered the process of 3D printing with polymer powders, with no need for support material, virtually no layer lines and short turnaround times. The company is an ideal partner for producing one-off prototypes through to production runs of tens of thousands of parts — on demand.