WORCESTER, UK,  based Caption Data are pleased to announce the details of an investment by Polygon International AB of Sweden.
Polygon has acquired a minority stake in Caption Data and provided significant working capital for the future growth plans of the business. As part of this transaction a former minority shareholding of a VC has been bought out.
The relationship between Polygon & CDL dates back to the formation of Caption Data in 2008 and many of Polygon's global operating subsidiaries are users of CDL products. In recent years Polygon USA have pioneered new services for their clients based on the use of CDL technology. As part of the deal a Polygon USA Director will join the board of CDL.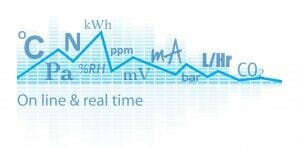 "We have long since recognized the importance of the IoT and its potential in this industrial revolution and have been working with Caption Data for many years. Our investment in Caption Data will add to our existing work in this area and drive the development of disruptive technologies, delivering increased functionality for customers and enabling Polygon to deliver our services faster and at lower cost. " says Erik-Jan Jansen, President CEO of Polygon Group.
"CDL's position at the heart of the Industrial IoT revolution is turning into major commercial opportunities and being properly resourced to deliver these is key to the success of the IoT for our clients. Our partnership with our good friends and customers at Polygon will be pivotal in helping us deliver this. Whether it is technology for Smart Water Grids, or web enabling OEM equipment, or monitoring & controlling remotely the asset portfolio of  companies like Polygon, CDL will be leading the way with this technology" according to Jon Penn, Managing Director of Caption Data Ltd